Stuart Watkins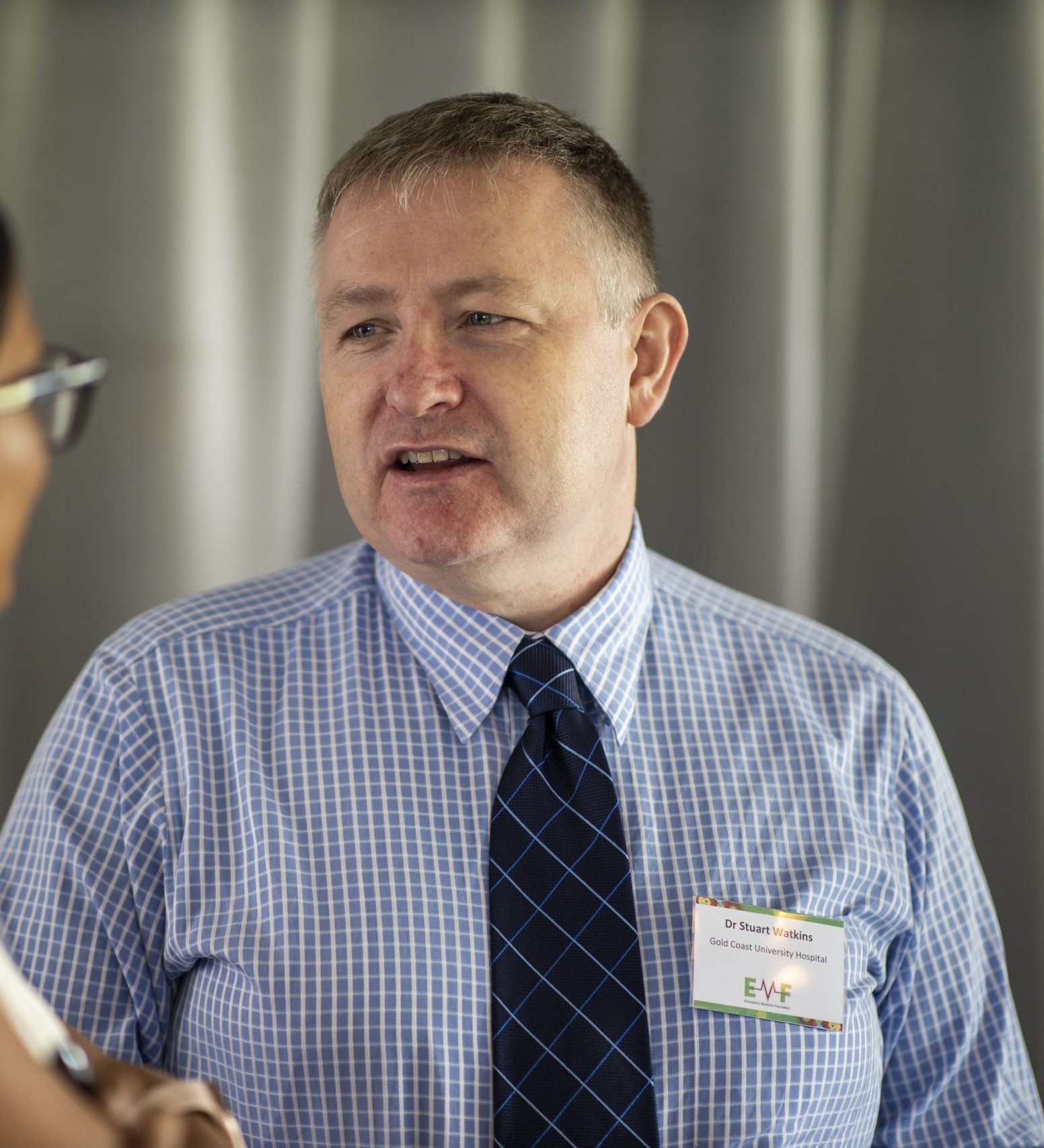 Dr Stuart Watkins is an Emergency Physician at the Gold Coast University Hospital where he is the supervisor for the ED focused ultrasound program.
Main portfolio interests are focused ultrasound, improving procedural safety and ED Systems. He is a regular faculty member for ultrasound training workshops local, national and internationally.
Dr Watkins is a member of ASUM and the ACEM ultrasound subcommittee. He leads the ED program to improve intravenous cannulation practice and the use of ultrasound guidance to improve success and patient care. To support the training of ultrasound to clinicians we need to develop strong governance systems and proof of effect through research, audit and peer support.

---