Executive team
Our Chief Executive and leadership team implement our operational strategy, including responsibility for the day-to-day running of the service.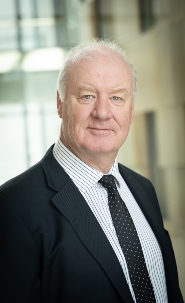 Chief Executive
Mr Ron Calvert
BSc (Hons), MBA
Ron Calvert was appointed as Chief Executive of Gold Coast Hospitals and Health Service in 2012. Gold Coast Health serves a population of 660,000, as well as providing specialist tertiary services for the circa 240,000 residents of Northern New South Wales and the millions of visitors to the Gold Coast each year. Gold Coast Health runs Gold Coast University Hospital (GCUH), Robina Hospital, Varsity Lakes Day Hospital, and numerous other health precincts and community health centres. Gold Coast Health is the largest employer on the Gold Coast, with a turnover of over $2 billion per year and employing well over 9,000 FTE staff. Since 2012, Gold Coast Health has gone from strength to strength in terms of scale and reputation. The "state of the art" GCUH hospital was opened in September 2013, and is now ranked 224 in Newsweek magazine's "World's Best Hospitals" list, with more than 2,300 hospitals ranked. Gold Coast Health is one of three hospitals in Australia holding Magnet recognition, the highest international honour for nursing and midwifery excellence, and is the only entire health service in Australia to be designated. Gold Coast Health is at the forefront of the digital revolution sweeping health across the globe, and prides itself on being a learning organisation. Ron is particularly proud of the culture established over the last decade: in a biannual staff survey with a 66% response rate, over 69% of the staff agreed with the statement "Gold Coast Health is a truly great place to work."
Ron is now an Australian citizen, having emigrated from the UK after working for more than 20 years in the British National Health Service (NHS). In the UK he held Chief Executive posts at Doncaster & Bassetlaw NHS Foundation trust, and Trafford NHS Trust, after holding Board level roles at University Hospitals Leicester and University College London Hospitals (UCLH).
He is passionate in his support of Newcastle United (his home town football club) and is an avid golfer.
Executive Leadership Team
Ms Sarah Dixon


Executive Director, Corporate Affairs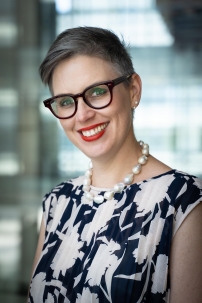 B Bus (Comms), JP(Qual), GAICD, MPRIA
Sarah joined Gold Coast Health's executive team in 2018, following a 15-year consulting career in corporate affairs, communication and marketing. She has worked across a wide variety of sectors, including health, and has advised Boards and executive management teams on a range of complex issues and situations in the national spotlight. She is also a Deputy Chair of a charitable trust.
Dr Kellie Wren


Executive Director, Medical Services, Clinical Governance and Research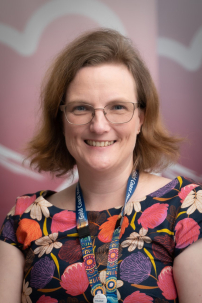 Dr Kellie Wren is an anaesthetist and medical administrator who joined our executive team in 2019 as deputy executive director of medical services. Kellie has worked in Queensland Health for over 20 years and brings extensive experience in operational management and patient safety. Kellie came to GCHHS from Metro North HHS where she held several roles including, Clinical Lead for the development of the Surgical Treatment and Rehabilitation Service and Director of the periprocedural support service. As the EDCGER she supports the organisation to deliver high-quality safe care that always has our patients at the forefront. Kellie holds a Masters of Business Administration, an Associate fellowship of the Royal Australian College of Medical Administrators, a Fellowship of the Australian and New Zealand College of Anaesthetists, Bachelor of Medicine and Bachelor of Surgery.
Mr Ian Moody


Chief Finance Officer, Finance Services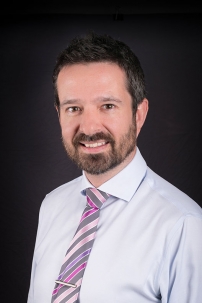 BA (Hons), FCA, MAICD
Ian joined Gold Coast Health in December 2013 following an international career of 15 years in assurance and consulting in various commercial industries and government sectors. He is a Board Director of the Healthcare Financial Management Association.
Ms Paula Duffy PSM


Executive Director, Nursing, Midwifery and Patient Experience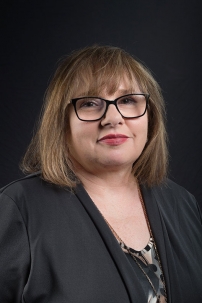 RN, AFCHSM,CHM, MClinRehab
Paula commenced at Gold Coast Health in 2002 and has performed a variety of roles including operational Executive Director roles and Nursing and Midwifery Executive Director roles.
Paula was awarded a Public Service Medal in 2022 for her leadership during Gold Coast Health's COVID-19 pandemic and her leadership in nursing. She is an Adjunct Professor with Griffith University's School of Nursing and Midwifery (Gold Coast) and an Associate Fellow and Certified Health Manager of the Australasian College of Health Service Management.
Mr Grant Brown


Executive Director, People and Operations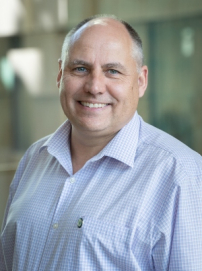 BCrim, BCom, CAHRI
Joining Gold Coast Health in 2017, as Senior Director, Human Resource Services, Grant has more than 14 years' experience in senior Human Resources and Industrial Relation roles within Queensland Health, Queensland Government agencies, Metro South Health and SEQ water.
He started his career in complex commercial fraud investigations and transitioned into the business sector where he held various management, leadership and sales roles in manufacturing, mining, processing, chemicals and bulk handling industries.
With over 20 years' experience in senior leadership and management roles, Grant has led numerous enterprise bargaining negotiations on behalf of Queensland Health and has developed an extensive understanding of factors impacting operational and strategic direction of health services. This includes recognising the value of appropriate and collaborative organisational change to improve employee performance and productivity to build a culture of success.
Mr Sandip Kumar


Executive Director, Strategy, Transformational and Major Capital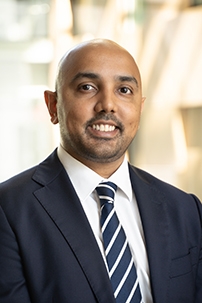 BBus, CA
Sandip joined Gold Coast Health in 2020 following a 12-year career in management consulting, corporate finance, strategy, transformation, and financial services roles; including four years consulting in and across Queensland Health transformation and change programs.
Ms Jenny Paton


A/General Manager, Medicine
Jenny has worked in a variety of health and not-for-profit leadership roles in both Queensland and New South Wales. She is well known at Gold Coast Health, having worked as a Service Director, Quality Improvement Lead and change management expert. In the past, she has been involved in major funding reforms and service delivery improvements. Her background in clinical redesign affords her the ability to create and maintain efficient and equitable patient-centred healthcare systems.
Ms Sandra Lenehan


General Manager, Surgical and Critical Care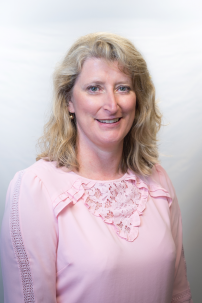 Sandra's most recent experience was Nursing Director, Surgical Services, at Logan Bayside Health Network at Metro South. With a background in nursing, Sandra has demonstrated her leadership qualities in a variety of roles and committees in both Queensland and New South Wales hospitals. Sandra is a current member of the Queensland Clinical Senate, a group focused on providing clinical leadership by developing strategies to safeguard and promote the delivery of high quality, safe and sustainable patient care.
Emergency and Speciality Services
---