Executive team
Our Chief Executive and leadership team implement our operational strategy, including responsibility for the day-to-day running of the service.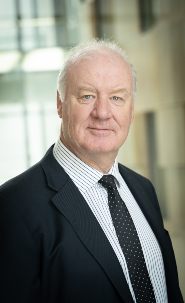 Chief Executive
Mr Ron Calvert
Ron commenced as Chief Executive of Gold Coast Hospital and Health Service in 2012 bringing with him more than 20 years of health management skills and experience.

Ron is an experienced Chief Executive, having previously led England's Doncaster and Bassetlaw National Health Service (NHS) Foundation Trust, which was rated in the country's top 20 per cent.

As Chief Executive of Trafford Healthcare NHS Trust, Ron introduced a quality regime that resulted in a significant reduction in mortality rates, resulting in Trafford being rated in the top 11 hospitals in England in the Dr Foster ratings.

Prior to Trafford Healthcare, Ron served as Chief Operating Officer at Liverpool University and has a successful record of improving service quality in complex organisations with staff based on many sites, including Board level roles at UCLH (a major London teaching hospital) and University Hospitals Leicester, one of the largest hospitals in England.

Ron holds a Masters of Business Administration and a Bachelor of Science with Honours.
Strategic Leadership Team
Ms Kimberley Pierce


Chief Operations Officer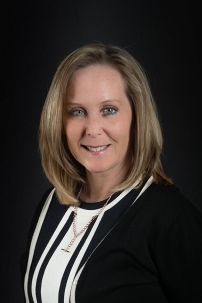 Kimberley joined Gold Coast Health in 2014 as Executive Director for Diagnostic, Emergency and Medical Services; she is now Chief Operations Officer.
Prior to commencing at Gold Coast Health, Kimberley worked in South Africa as a clinical director of 22 private hospitals and was Chief Executive of private hospitals in London and Manchester.
Her career highlight was working in third world health and being part of a team to undertake paediatric cardiac surgery and working in townships in South Africa teaching tribal communities how to care for children.
Kimberley has a strong nursing background specialising in cardiac and was Director of Nursing in Canberra for five years before moving into management roles.
Kimberley is Chair of the state-wide Occupational Violence Environmental Working Group, Chair of the Gold Coast Integrated Care EMT and is a member of the Primary Care Partnership Council as well as a variety of internal committees that cover finance, quality, and clinical projects.
Kimberley's highlights at Gold Coast Health include reforming the medical imaging department, cardiology services, aged care and rehabilitation and introducing a 24/7 paediatric emergency department. She thoroughly enjoys working with great clinicians who have a vision to reform patient care and achieve world class clinical outcomes.
Kimberley has a Bachelor of Applied Science in Nursing, Critical Care Certificate and is a member of the Australian Institute of Company Directors.
Mr Ian Moody


Chief Finance Officer, Finance Services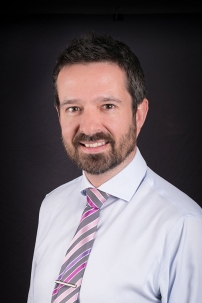 Ian joined Gold Coast Health in 2013 and manages a portfolio encompassing financial and management accounting, commercial innovation, revenue generation and procurement.
He has more than 15 years' experience in assurance and consulting in various commercial industries and government sectors and an extensive finance background working locally and in the United Kingdom and New Zealand.
Prior to his current role, Ian was Chief Financial Officer at the Townsville Hospital and Health Service and also worked around the world for Australia's leading professional services firm PricewaterhouseCoopers for 15 years.
With an increase in demand for local health services, Ian is looking forward to the challenge of managing a growing health budget over the coming years to provide value to patients.
Ian is a Board member of the Australian Health Service Financial Management Association and is a Fellow Chartered Accountant.
Dr Jeremy Wellwood


Executive Director, Clinical Governance, Education and Research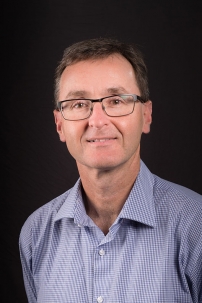 Dr Jeremy Wellwood is a Clinical and Laboratory Haematologist who first worked on the Gold Coast as a Registrar in 1997 returning as a consultant in 2005 after completing his advanced training in Brisbane.
As Director of Cancer and Blood Disorders he oversaw significant growth and change in cancer services which now includes access to radiation therapy and autologous stem cell transplant. At the end of 2013 he was appointed as Clinical Director of the new Directorate, Cancer Access and Support Services (CASS).
Jeremy continues a 50 per cent clinical and laboratory load and is heavily involved in many operational and clinical governance forums both within CASS and across the health service. He chairs the Medicines Advisory Committee and is involved in state-wide cancer forums.
Jeremy is most proud of the development of sustainable clinical services in CASS as well as the development of multidisciplinary models of care and clinical research capability.
Ms Toni Peggrem


Executive Director, Strategic Planning and Assets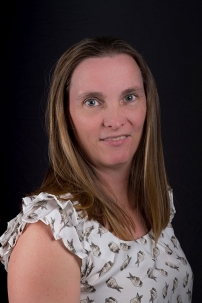 Toni commenced at Gold Coast Health in 2006 and has more than 25 years' experience in health administration and capital works.
She provides a clinical, analytical and educational background to successfully develop health services for the future and lead organisational change.
Toni has played an integral role in the expansion of Gold Coast Health Services in the last eight years in her previous role as Director of Clinical Service Planning during the development planning and delivery of Robina Hospital expansion, Robina Health Precinct and Gold Coast University Hospital projects. The GCUH Project Team were finalists in the 2015 Premiers Awards for Excellence.
Her highlights at Gold Coast Health include working with current and new staff to deliver the first 10-year plan for the development of the health service including the Gold Coast Health and Knowledge Precinct and now defining through a service-wide Master Planning process the next 10-year horizon for digitally integrated infrastructure and services. Through strong asset management practices, Toni's team are leaders in health care asset management having attained ISO55001 certification.
Toni's qualifications include Bachelor of Science; Bachelor of Physiotherapy; Master of Science (Education); and Graduate of the Australian Institute of Company Directors.
Ms Hannah Bloch


Executive Director, People and Corporate Services
Hannah Bloch joined the Executive team in September 2016 to oversee the human resources, communication and engagement functions within Gold Coast Health.
Hannah has worked in various roles across Queensland Health for over 10 years, in both health facility and corporate based positions. She brings a wealth of experience in industrial and employee relations and has partnered with other health services to lead transformational change.
In 2018 Hannah portfolio change to People and Corporate Services which includes human resources, organisational capability, environmental Services, security and building and logistics.
As the Executive Director, People and Corporate Services, she supports the Executive team to engage with staff and drive strategies for cultural change. A critical aspect of her role is ensuring Gold Coast Health has the right workforce with the right skills to meet future service delivery needs.
Ms Sarah Dixon


Executive Director, Strategic Communication and Engagement | Acting Executive Director, Governance, Risk & Commercial Services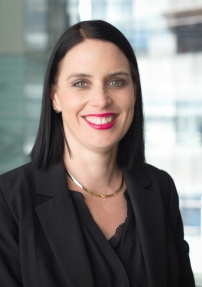 Sarah Dixon joined Gold Coast Health's Executive Management team in August 2018. She is responsible for the Hospital and Health Service's strategic communication and engagement and corporate governance functions.
Her portfolio includes strategic leadership and management of public relations, media relations, reputational risk, stakeholder and brand management and community engagement, as well as governance, risk, compliance, audit and assurance, and the Board office.
Her long career as a consultant with one of the country's most respected communication, creative and digital agencies has ensured she has a breadth and depth of experience in these areas. As an expert communicator, she has been a trusted advisor to the leaders of some of the nation's largest private and public sector companies.
Sarah is also an experienced Non-Executive Director and Graduate of the Australian Institute of Company Directors (AICD). She is Chair of the Board of Redeemer College at Rochedale, and serves as Vice-Chair of Teen Rescue Foundation, a national charitable trust that provides financial support for Australian organisations at the front line of teen alcohol abuse. She is also a Trustee Director of Lutheran Super, chairing the superannuation fund's Community Engagement Committee.
Sarah has a Bachelor of Business (Communication) with Distinction and is a Justice of the Peace (Qualified).
Integrated and Ambulatory Care Services (IACS)
Ms Paula Duffy


Executive Director, Integrated and Ambulatory Care Services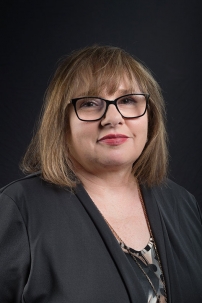 Paula commenced at Gold Coast Health during the transition of St Vincent's Hospital to the now Robina Hospital in 2002.
During her time at Gold Coast Health, Paula has enjoyed a variety of roles including A/Executive Director Nursing and Midwifery Services, A/Executive Director People and Culture, and Director of Nursing Division of Medicine.
Paula has an active role on more than 20 internal committees including; Executive Coordination Group Operations, Nursing and Midwifery Credentialing, executive sponsor for Nurse Practitioner Network, Resuscitation, Infection Control, EMR Program Board and Unscheduled Care Steering Committee.
Her external interests include being a member of Advisory Board, Health Round Table, Australasian College of Health Service Management, and General Medicine Network.
Paula's career highlights at Gold Coast Health include receiving the Amy Enderlin Excellence Award in 2007; opening Robina Hospital and Robina Hospital expansion; co-leading new models of care including Medical Assessment Unit and cardiac surgery; and is excited to be involved in leading the journey towards Magnet.
Paula has post graduate qualifications in Health Management, Gerontology and Clinical Rehabilitation.
Dr Audra Gedmintas


Clinical Director, Integrated Ambulatory Care Services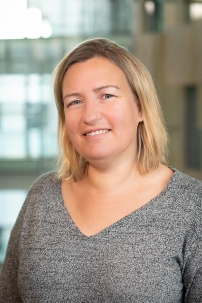 BA (hons), MBBS, FACEM, CICM
Dr Audra Gedmintas has an extensive background working within the Australian, Canadian, New Zealand and the United Kingdom health systems. She has worked as an emergency medicine and intensive care specialist with her career emphasis focused on the deteriorating patient and its impact on patient flow. Audra received her undergraduate degree at Cambridge University in the UK and received her Medical degree from Imperial College London.
Audra is the Clinical Director of Integrated Care and Ambulatory services and a senior staff specialist in Intensive Care at the Gold Coast University Hospital in Queensland.
More recently Audra has worked as the Director of the After-Hours Care Unit and was the Clinical Lead for the After hours Improvement Project for Gold Coast Health. This project has improved efficiency and effectiveness of after hours service delivery to ensure improvements to patient safety and quality. The use of a clinical unit dedicated to patient deterioration after hours is innovative in Australia, especially with underpinning multidisciplinary team and technology initiatives to improve deterioration response, recognition and clinical communication.
Throughout Audra's career, compassion during deterioration and end of life care is a recurring theme that drives her to better the outcomes for both patients and their carers; including those clinicians engaged in the patient's journey.
Mr Matthew Lunn


Director of Nursing, Integrated and Ambulatory Care Services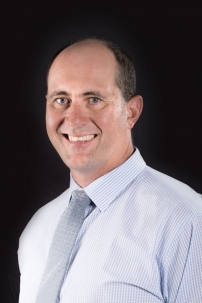 Matthew has worked in a number of Queensland, United Kingdom and Ireland health services prior to commencing at Gold Coast Health in 2009 and has a diversity of experience in executive health leadership roles, as a health executive, nursing executive, project manager and clinician.
Matthew led the Toowoomba and Darling Downs Maternity Service reform project and was the Local Hospital and Health Services Network (LHHN) lead for Children's Health Queensland.
Matthew has a Master's in Business Administration, a Graduate Certificate in Health Economics, Certificate in Lean Thinking and a Bachelor in Nursing. Matthew has worked as an executive member in Cancer, Access and Support Services (now Diagnostic and Subspecialty Services) for the past two and a half years and has demonstrated a commitment to delivering results and contemporary health services across a variety of health settings. Matthew values the importance of clinician engagement and building strong collaborative relations to deliver the best possible services for patients and their families of the Gold Coast community.
Diagnostic and Subspecialty Services (DASS)
Ms Karlene Willcocks


Executive Director, Diagnostic and Sub-specialty Services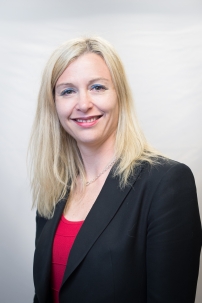 Karlene has had an extensive career in nursing and is an experienced strategic healthcare leader with a diverse background in senior management and leadership roles. Former positions include the Director, Operations for BreastScreen Victoria, and Monash Health and health services in both Australia and New Zealand. Karlene is a member of the Australian Institute Company Directors.
Dr Meng Tan


Clinical Director, Diagnostic and Subspecialty Services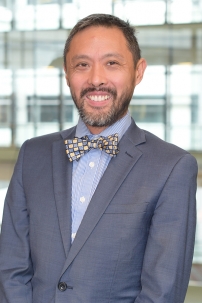 MBBS, BSc, FRACP, Neurologist
Originally trained in Brisbane, Meng left Queensland in 2004 to work as a neurologist at Mayo Clinic (four years) and then The Royal Melbourne Hospital (eight years), developing clinical and research interests in epilepsy and autoimmune neurology. During this time, he published seminal papers on voltage-gated potassium channel autoimmunity and sudden unexpected death in epilepsy.

His passion for medical education and professional advocacy inspired him to take on key roles including Chair of the Written Examination Committee of the Royal Australasian College of Physicians, the National Examining Panel of the RACP, the Council of the Australian and New Zealand Association of Neurologists and the Advisory Committee on Medicines of the Therapeutic Goods Administration.

Meng joined Gold Coast Health in 2017 as Medical Director of Neurology, overseeing a period of staff renewal and expansion of clinical services. Under his stewardship, Gold Coast developed into the single largest neurologist training centre in Queensland and among the largest programs nationwide.
He is a keen proponent of the Speaking Up For Safety and Promoting Professional Accountability programs.
Ms Janeen Freeman


A/Director of Nursing, Diagnostic and Subspecialty Services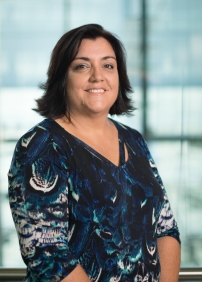 Janeen has held a number of lead clinical, management, support and project roles within her Nursing Career including the interface of clinical care and health data; as well as clinical and service development.
Janeen transitioned into nursing management and leadership roles in 2008 bringing a wealth of operational and workforce knowledge and experience, working across operational management, senior leadership and executive roles.
Janeen is an active member in a number of professional and clinical committees including Nursing Workforce which is a current interest and focus.
Janeen has previously been an active member of state-wide Patient Flow Network in 2007/08, bringing back crucial knowledge and playing an instrumental role in developing and implementing district wide patient flow initiatives and supported the transition to and opening of the Gold Coast University Hospital in 2013.
Janeen's qualifications include BHSc(Nurs), GradDip (MgmtLead), GradCert (PubHlth BusMgmt), and GradCert (CancerChemo).
Mental Health and Specialist Services (MHSS)
Dr Kathryn Turner


Clinical Director, Mental Health and Specialist Services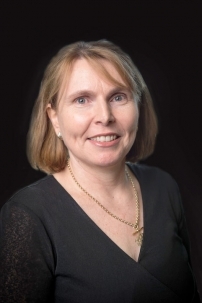 Kathryn is a Psychiatrist and currently Clinical Director of Mental Health and Specialist Services in the Gold Coast Hospital and Health Service.
Kathryn has been working within the service for many years, having first come to the Gold Coast Hospital as a Junior House Officer in 1991. She returned to Brisbane for some of her training, and has been continuously back on the Gold Coast since 1998 when she completed her Senior Registrar year, with a focus on Old Age Psychiatry.
Kathryn's clinical work has included a focus on community psychiatry, and she has also maintained an active involvement in Medical Education, holding positions within the Royal Australian and New Zealand College of Psychiatrists, including member of the Queensland Branch Training Committee, Member of the national STP Committee, and Accredited Examiner Panel.
Kathryn has an interest in service development and continuous improvement in safety and quality in the public health system. She was involved in leading the development of the Early Psychosis Service on the Gold Coast, and was part of the team that won a state-wide award for involvement of consumers in that service development process.
In 2015, Kathryn was awarded a Paul Harris Fellowship from Rotary, in recognition of her collaborative work with Rotary in providing an annual forum on Youth Mental Health on the Gold Coast.
Kathryn's qualifications include; Bachelor of Medicine, Bachelor of Surgery and Fellow of the Royal Australian and New Zealand College of Psychiatrists (FRANZCP).
Ms Diana Grice


Director of Nursing, Mental Health and Specialist Services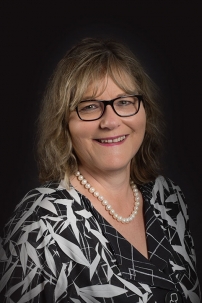 Diana has been employed at Gold Coast Health for close to seven years and has a specialty focus on forensic psychiatric care.
Her move into management roles began in the early 1990s and held the position of Operations Manager for Mental Health and Alcohol and Drug Services for Canterbury District Health Board in New Zealand.
Moving to the Gold Coast in 2008, Diana worked for a non-government mental health service provider and General Practice Gold Coast prior to commencing at Gold Coast Health.
She plays an active role on a number of internal committees including; Executive Coordination Group Operations, Nursing and Midwifery Consultative Forum, Magnet Steering Committee, Infection Control Committee, Registered Nurse and Midwives Professional Recognition Program, MH ACT 2016 Implementation Committee and ICE Response Project Steering Committee.
Her highlights at Gold Coast Health to date include seeing the growth in the service and commitment to continuous improvement and professionalism; the introduction of a mental health specific nursing award; and introduction of the Safewards initiative in inpatient units.
Diana's qualifications include; Credentialed Registered Mental Health Nurse, Certificate Forensic Psychiatry, Certificate Quality Assurance and she is currently completing a Masters in Healthcare Leadership.
Surgical, Anaesthetics and Procedural Services (SAPS)
Ms Sandra Lenehan


Executive Director, Surgical, Anaesthetics and Procedural Services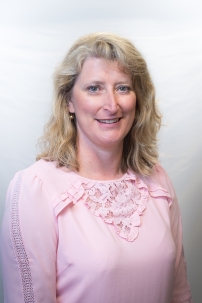 Sandra's most recent experience was Nursing Director, Surgical Services, at Logan Bayside Health Network at Metro South. With a background in nursing, Sandra has demonstrated her leadership qualities in a variety of roles and committees in both Queensland and New South Wales hospitals. Sandra is a current member of the Queensland Clinical Senate, a group focused on providing clinical leadership by developing strategies to safeguard and promote the delivery of high quality, safe and sustainable patient care.
Prof Martin Wullschleger


Clinical Director Surgical, Anaesthetics and Procedural Services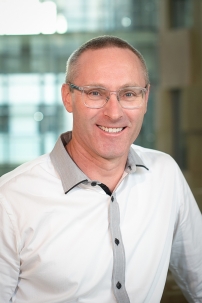 MBBS, MD, PhD, FMH Surgery, EBSQ Trauma and FRACS
Martin is a Swiss and Australian qualified General and Trauma Surgeon and has worked in a Swiss Alpine Trauma Centre in Chur before he moved his family to Brisbane in 2005. He completed a PhD in fracture healing at Queensland University of Technology in 2010, whilst also expanding his clinical experience in Trauma Management at Princess Alexandra Hospital and the Royal Brisbane & Women's Hospital before taking up the appointment as Medical Director of the Trauma Service at Gold Coast University Hospital in 2015.
Apart from his clinical commitments, Martin is also a passionate leader in academia being a Professor of Traumatology with Griffith University and is heavily involved in educational activities, teaching and training medical students, junior doctors and research surgeons in trauma care. Furthermore, his interests are trauma system and trauma team development, clinical studies in thoracic wall, abdominal and pelvic injuries as well as experimental work in fracture healing.
Martin holds several qualifications in the field of medicine including MBBS, MD, PhD, FMH Surgery, EBSQ Trauma and FRACS. He is the Chair of the Queensland State-wide Trauma Clinical Network of the Clinical Excellence Division of Queensland Health and is an active member of several RACS Trauma Committees including the National and Queensland Trauma Committee, DSTC, Verification subcommittees and is a fellow of the Jamieson Trauma Institute.
Martin has long been recognised by both colleagues and patients for his caring and passionate approach to patient centred care. His approachable leadership style inspires others to reach and exceed their full potential. As further evidence of his recognition as a senior leader, Martin was also chosen to be a representative at the Commonwealth Games as a Local Hero in 2018.
Mr Paul Nieuwenhoven


Director of Nursing, Surgical, Anaesthetics and Procedural Services and Women, Newborn and Children's Services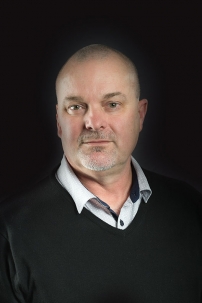 Paul joined Gold Coast Health in 2009 bringing with him a range of nursing and project management skills and experience.
Paul has previously held a number of key roles including; Federal Vice President of the Australian Nursing and Midwifery Federation; Executive Director of Nursing Alice Springs Hospital; and Advisor to the Northern Territory Minister for Health.
In his role as Secretary of the Australian Nursing Federation (NT branch), Paul worked with nurses and the Department of Health to construct and implement a new nursing career structure. This was the first time the structure had been extensively reviewed in 15 years resulting in a revolutionary new model being used to establish new structures throughout Australia.
Paul's career highlight at Gold Coast Health was successfully moving 219 patients to the Gold Coast University Hospital in 2013 with no clinical incidents.
Women's, Newborn and Children's Services
Mr Patrick Turner


Executive Director, Women, Newborn and Children's Services
Patrick has worked in a number of health services across Australia and the UK prior to commencing at Gold Coast Health in 2017. He has diverse experience in health leadership roles; across executive, operations, programme/ project and clinical portfolios. Most recently, Patrick held the role of divisional director of operations for medicine, emergency care and rehabilitation at a Foundation Trust in London.
Patrick is a passionate and engaging health service leader with an interest and diverse experience in clinically led, patient centred service improvement and service redesign. His experience extends across portfolios such as women and children services, emergency care, medical specialties, post-acute care, specialist outpatient services, community services and allied health. Patrick places great value on a collaborative approach to delivering the best possible care that is accessible and responsive to patients and their families.
Patrick holds Master's degrees in Business Administration and in Commerce, Post Graduate Diploma in Dietetics and Bachelor of Nutrition and Food Science. He also holds qualifications in project management.
Dr Doug Shelton


Clinical Director, Women, Newborn and Children's Services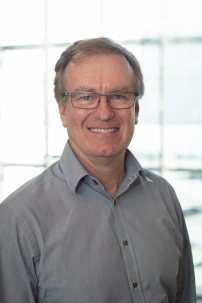 Doug is a paediatrician who has sub-specialised in community paediatrics and child development. Doug's special interest areas are Fetal Alcohol Spectrum Disorder (FASD) for which he achieved a Churchill Fellowship 2013-14 to investigate how to build a comprehensive assessment and intervention service for children with FASD; Indigenous child health; child development and learning problems; obesity; and leadership versus management and how to do both better.
Allied Health Services (AHS)
Ms Sara Burrett


Executive Director, Allied Health Services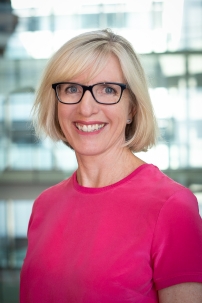 Sara Burrett commenced at the GCHHS in 2019, relocating from NSW where she held senior operational and strategic roles in the Sydney Children's Hospital Network. Her passion for patient-centred care saw her sponsor several successful redesign projects within the Network and with external stakeholders. Sara championed change in the allied health services to increase quality and safety and establish clearer governance. Sara trained as a social worker and has post graduate qualifications in Human Services Management.
Centre for Health Innovation
Dr Mark Forbes


Clinical Director, Centre of Health Innovation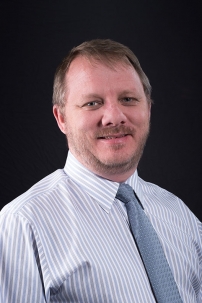 Having trained initially in South Africa prior to moving to the UK where he was trained in Endocrinology, Mark has worked at Gold Coast Health for eight years.
During this time, he has been actively involved in the commissioning of the new Robina and Gold Coast University Hospitals, both as a clinician within the General Medicine and Endocrine Departments and more recently as the Clinical Director of the division.
Also a Staff Specialist in General Medicine and Endocrinology, Mark is passionate about improving diabetes care through education of a wide range of clinicians with an interest in diabetes management. This includes lecturing medical students, clinical teaching of postgraduate doctors at the hospital, training nurse specialists and sharing knowledge of diabetes with GPs.
Mark's current clinical interests include the clinical management Young Adult Diabetes, Complex Type 2 Diabetes Management, the use of Insulin Pumps and Technology in the treatment of diabetes, General Endocrinology and Acute General Medicine Admissions. Clinical research interests include cardiovascular risk reduction in Type 2 Diabetes, the use of technology within clinical care and the clinical application of new therapeutic agents.
Mark is actively involved in clinical model redesign, with a particular interest in improving the way all staff work together to improve clinical outcomes. His career highlights at Gold Coast Health include successfully opening Medical Assessment Units at Robina and Gold Coast University Hospitals and being involved in patient transfers to GCUH in 2013.
Mark plays integral roles on the Executive Coordination Group Operations, EMR Project Board, state-wide Clinical Prioritisation Criteria committee, state-wide Diabetes Network and State-wide General Medicine network.
Professors
Dr Anita Bamford-Wade


Professor of Nursing and Midwifery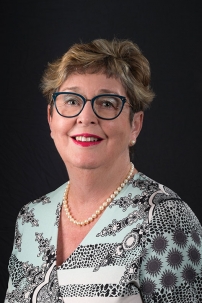 Anita commenced at Gold Coast Health in a joint appointment with Griffith University in 2014 as Professor of Nursing and Midwifery.
Anita has extensive experience in nursing leadership and governance roles in both healthcare and education serving as Executive Director of Nursing: Mercy Hospital and Health Services Auckland; Capital and Coast, Wellington District Health Board; and as Joint Head of Nursing at Auckland University of Technology. She has held governance roles in health with Lakes District Health Board (Rotorua) and education with Carmel College Board of Trustees and Proprietors Board.
Anita is an active member on a number of internal committees including; Executive Management Team, Executive Coordination Group Operations, Chair Nursing and Midwifery Executive, Clinical Governance, Education and Research, Integrated Care Research Committee, Research Advisory Committee, Private Practice Trust Fund, Chair Nurse Practitioner Steering Committee, Registered Nurse Professional Recognition Steering Committee, Medical Credentialing Committee, Chair GCHHS Magnet Governance Group, Chair Food and Nutrition GCHHS Committee, IMT Business Reference Group, Disclosure and Criminal Records Committee, Education and Workforce Development Committee.
Anita is involved in a number of state-wide committees including: Queensland Nursing and Midwifery Executive Council, Queensland Health Journey towards Nursing and Midwifery Excellence Advisory Council, Queensland Executive Director of Nursing and Midwifery Committee, OCNMO Advanced Nursing Committee, a full member of Menzies Health Institute, and the Royal College of Nursing Australia.
Anita has research interests in nursing leadership and organisational change and her qualifications include: Doctor of Nursing, Master of Arts, Diploma of Business, and is a Registered Nurse.
Prof Sharon Mickan


Professor of Allied Health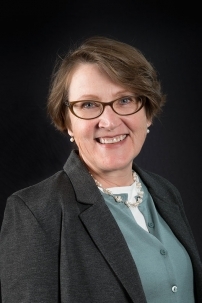 Sharon joined Gold Coast Health in 2015 as the inaugural Professor of Allied Health in a joint appointment with Griffith University and is promoting significant cultural change across allied health professionals in the areas of clinical governance and professional practice, research engagement with and between clinical and academic staff and the education and professional support of staff and students.
Previously Director of Studies for the MSc in Evidence-Based Health Care at the University of Oxford, Sharon championed a paperless approach to making module learning materials available for students receiving a Teaching and Learning enhanced with Technology award for her work.
She is an Honorary Tutor for the Centre for Evidence-Based Medicine at University of Oxford; Visiting Fellow at Kellogg College, Oxford; Deputy Leader, Healthy Work Place Research Group, Menzies Health Institute Queensland, Griffith University; and Research Advisory Committee Member for the Children's Hospital Foundation.
Her career highlight at Gold Coast Health to date was developing an international collaboration with St Michael's Hospital in Toronto, Canada to deliver a three-day Practicing Knowledge Translation Program for 24 clinical and academic colleagues.
Sharon's qualifications include: Bachelor of Occupational Therapy; Postgraduate Certificate, Teaching in Higher Education; Masters of Arts (Education) with distinction; Doctor of Philosophy; and Diploma in Personal Performance Coaching.
---