Executive team
Our Chief Executive and leadership team implement our operational strategy, including responsibility for the day-to-day running of the service.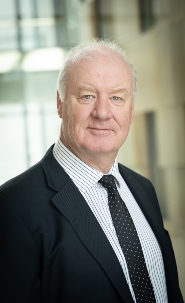 Chief Executive
Mr Ron Calvert
BSc (Hons), MBA
Ron commenced as Chief Executive of Gold Coast Health in 2012, bringing with him more than 20 years of health management skills and experience. He has held Chief Executive roles at England's Doncaster and Bassetlaw National Health Service (NHS) Foundation Trust and Trafford Healthcare NHS Trust, where he introduced a quality regime that resulted in a significant reduction in mortality rates. Prior to this, he held Board-level roles at University College London Hospitals and University Hospitals Leicester.
Strategic Leadership Team
Ms Sarah Dixon


Executive Director, Corporate Affairs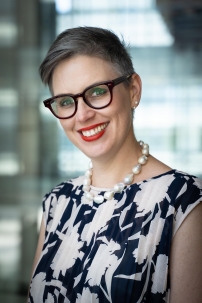 B Bus (Comms), JP(Qual), GAICD, MPRIA
Sarah joined Gold Coast Health's executive team in 2018, following a 15-year consulting career in corporate affairs, communication and marketing. She has worked across a wide variety of sectors, including health, and has advised Boards and executive management teams on a range of complex issues and situations in the national spotlight. She is also the Chair of an independent school board, a Trustee Director of a public offer superannuation fund, and Deputy Chair of a charitable trust.
Mr Ian Moody


Chief Finance Officer, Finance Services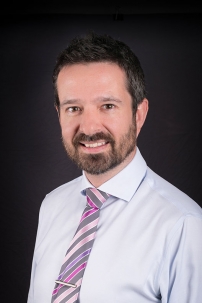 BA (Hons), FCA, MAICD
Ian joined Gold Coast Health in December 2013 following an international career of 15 years in assurance and consulting in various commercial industries and government sectors. He is a Board Director of the Healthcare Financial Management Association.
Dr Jeremy Wellwood


Executive Director, Medical Services, Clinical Governance and Research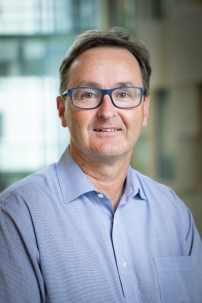 MBBS (Hons), FRACP, FRCPA
Jeremy returned to Gold Coast Health in 2005 as a Clinical and Laboratory Haematologist after having been a registrar in the service in the mid-1990s. He led the development of tertiary cancer services on the Gold Coast and draws on his 25 years of clinical experience to provide values-based leadership with a focus on improving staff and patient experience.
Ms Paula Duffy


Executive Director, Nursing, Midwifery and Patient Experience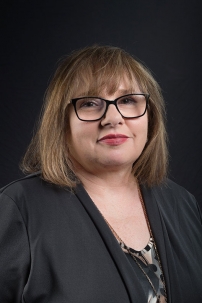 Paula commenced at Gold Coast Health during the transition of St Vincent's Hospital to the now Robina Hospital in 2002.
During her time at Gold Coast Health, Paula has enjoyed a variety of roles including A/Executive Director Nursing and Midwifery Services, A/Executive Director People and Culture, and Director of Nursing Division of Medicine.
Paula has an active role on more than 20 internal committees including; Executive Coordination Group Operations, Nursing and Midwifery Credentialing, executive sponsor for Nurse Practitioner Network, Resuscitation, Infection Control, EMR Program Board and Unscheduled Care Steering Committee.
Her external interests include being a member of Advisory Board, Health Round Table, Australasian College of Health Service Management, and General Medicine Network.
Paula's career highlights at Gold Coast Health include receiving the Amy Enderlin Excellence Award in 2007; opening Robina Hospital and Robina Hospital expansion; co-leading new models of care including Medical Assessment Unit and cardiac surgery; and is excited to be involved in leading the journey towards Magnet.
Paula has post graduate qualifications in Health Management, Gerontology and Clinical Rehabilitation.
Mr Grant Brown


A/Executive Director, People and Operations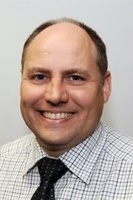 BCrim, BCom, CAHRI
Joining Gold Coast Health in 2017, as Senior Director, Human Resource Services, Grant has more than 14 years' experience in senior Human Resources and Industrial Relation roles within Queensland Health, Queensland Government agencies, Metro South Health and SEQ water.
He started his career in complex commercial fraud investigations and transitioned into the business sector where he held various management, leadership and sales roles in manufacturing, mining, processing, chemicals and bulk handling industries.
With over 20 years' experience in senior leadership and management roles, Grant has led numerous enterprise bargaining negotiations on behalf of Queensland Health and has developed an extensive understanding of factors impacting operational and strategic direction of health services. This includes recognising the value of appropriate and collaborative organisational change to improve employee performance and productivity to build a culture of success.
Mr Sandip Kumar


A/Executive Director, Strategy, Transformational and Major Capital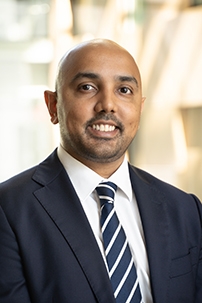 BBus, CA
Sandip joined Gold Coast Health in 2020 following a 12-year career in management consulting, corporate finance, strategy, transformation, and financial services roles; including four years consulting in and across Queensland Health transformation and change programs.
Mr Patrick Turner


General Manager, Medicine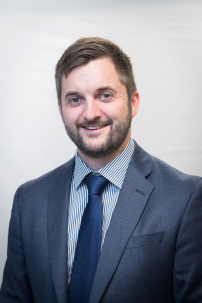 Patrick has worked in a number of health services across Australia and the UK prior to commencing at Gold Coast Health in 2017. He has diverse experience in health leadership roles; across executive, operations, programme/ project and clinical portfolios. Most recently, Patrick held the role of divisional director of operations for medicine, emergency care and rehabilitation at a Foundation Trust in London.
Patrick is a passionate and engaging health service leader with an interest and diverse experience in clinically led, patient centred service improvement and service redesign. His experience extends across portfolios such as women and children services, emergency care, medical specialties, post-acute care, specialist outpatient services, community services and allied health. Patrick places great value on a collaborative approach to delivering the best possible care that is accessible and responsive to patients and their families.
Patrick holds Master's degrees in Business Administration and in Commerce, Post Graduate Diploma in Dietetics and Bachelor of Nutrition and Food Science. He also holds qualifications in project management.
Ms Sandra Lenehan


General Manager, Surgical and Critical Care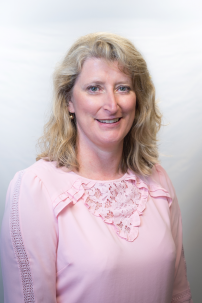 Sandra's most recent experience was Nursing Director, Surgical Services, at Logan Bayside Health Network at Metro South. With a background in nursing, Sandra has demonstrated her leadership qualities in a variety of roles and committees in both Queensland and New South Wales hospitals. Sandra is a current member of the Queensland Clinical Senate, a group focused on providing clinical leadership by developing strategies to safeguard and promote the delivery of high quality, safe and sustainable patient care.
Emergency and Speciality Services
---