Get down to your child's level to encourage interaction.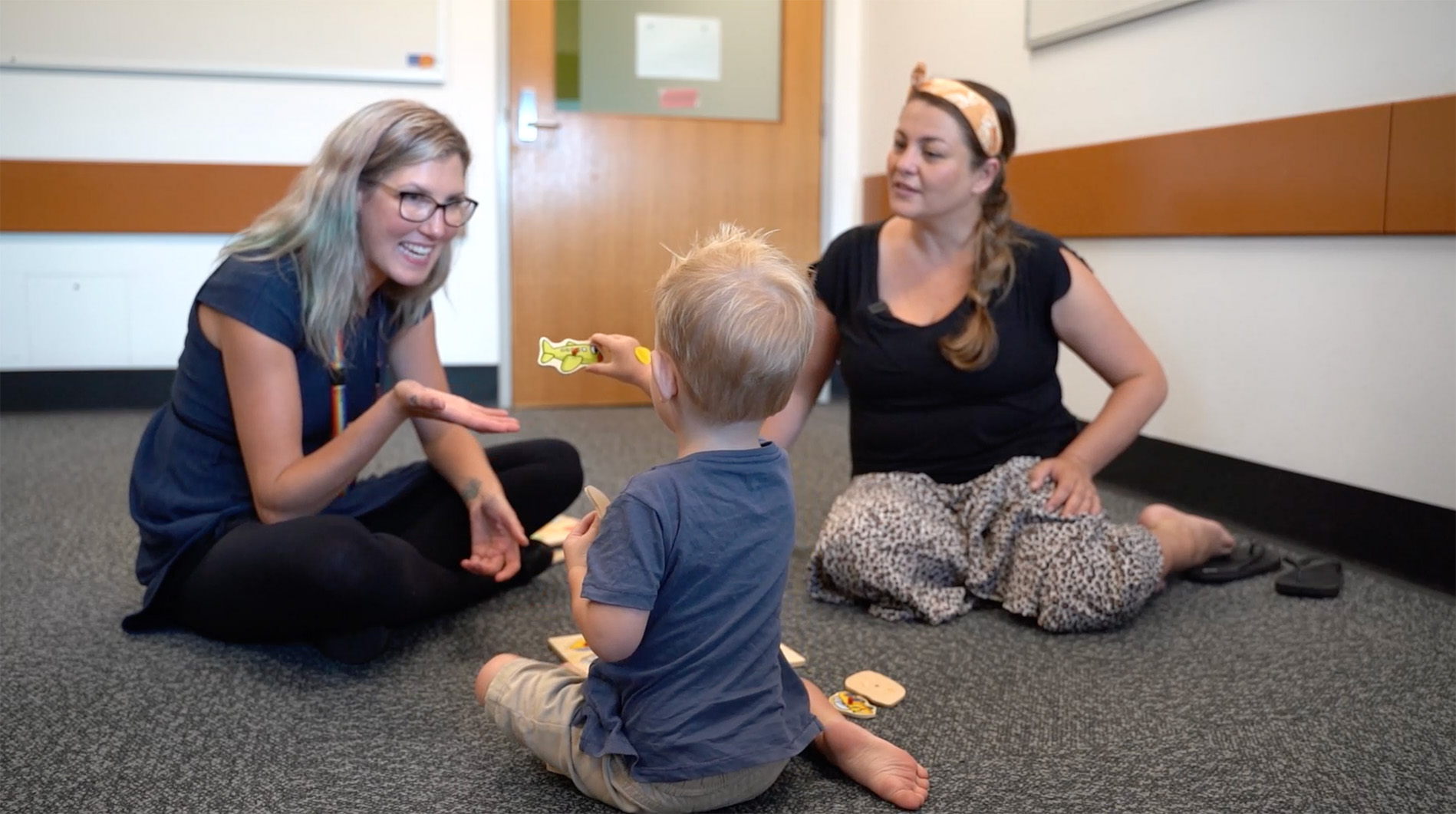 Getting face to face will help you tune into your child's communication attempts.
You can sit on the floor with them or somewhere where your face is at a similar height to theirs (e.g. on the couch, high chair, small table and chairs, etc).
Observe and respond to your child's:
Actions (e.g. leaning body forward)
Gestures (e.g. pointing, waving)
Facial expressions
Interests (e.g. does your child like rolling or kicking the ball?)
This will allow you to notice your child's non-verbal communication attempts. When you acknowledge these attempts, you share moments of positive interaction with your child. Later you can add language to their nonverbal communication.
Let's watch...
Let's break it down...
Let's watch...
Caregiver Self-reflection
At home:
What do you observe your child doing at home when you get face to face?
What is your child interested in?
What is your child telling you?
How does your child communicate what he/she needs or wants?
Does your child use actions, gestures, facial expressions, sounds, words or a combination of these to communicate?
Tips for getting face to face
Be at the same height as your child so they can see your face
Make sure you can see their facial expressions and gestures
Make sure you can see what they are interested in
Implications for not getting face to face
Not getting face to face means that you may have trouble interpreting your child's message
You may miss opportunities for communication
Your child will find it harder to learn that communication is a two-way street