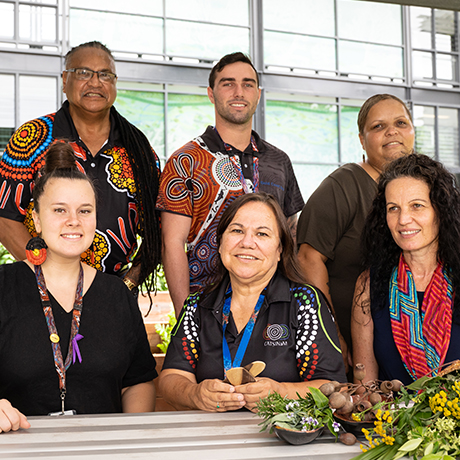 Jingeri jimbelung!

'Hello friend/s' in the local Yugambeh language
Your health is important to you and your family, and it's also important to us.
We're committed to improving health outcomes for Aboriginal and Torres Strait Islander peoples by providing visible, culturally safe and capable care. Read our Reconciliation Statement.
Take time to explore our website and discover more about our Aboriginal and Torres Strait Islander services, programs and models of care.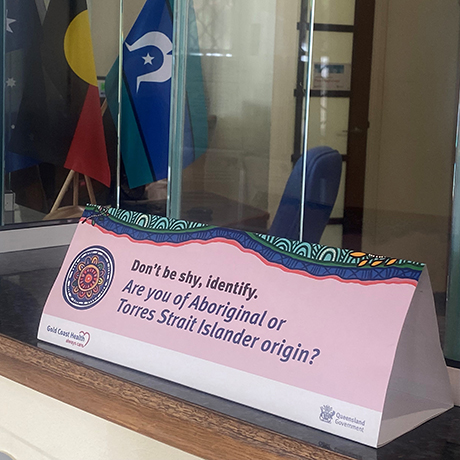 Accurate Indigenous Identification, your right to a healthier life
When you visit one of our hospitals or facilities, we will ask – "Are you of Aboriginal and/or Torres Strait Islander Origin?"
This question is important. We ask because we care.
You will be given the best possible health care for your health needs. This may include:
Free discharge medication
Health checks
Immunisations
Support from an Aboriginal health worker, Hospital Liaison Officer or Nurse Navigator.
We ask because information is important.
Information collected from all patients helps us:
Better understand individual and community health and needs
Supports safe, high-quality and culturally appropriate care for our community
Improve the quality of our health services
Improve health equity for Aboriginal and Torres Strait Islander peoples
We ask because it's the right thing to do.
This is your opportunity to tell us more about you - we won't guess your details. This is one of the many routine questions we ask everybody using our services. Everyone's response is important.
Resources