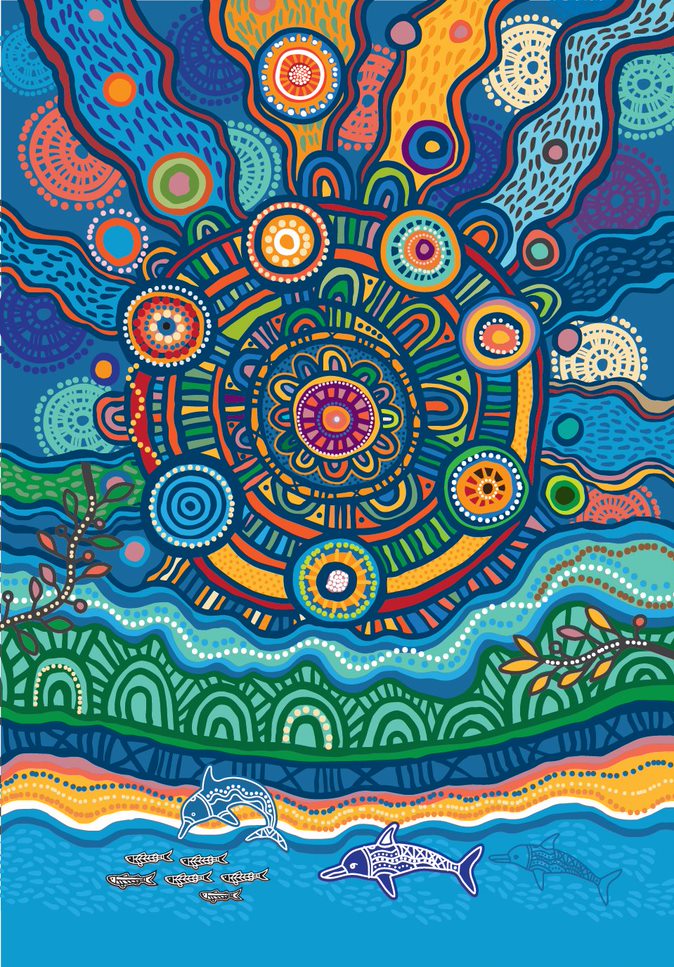 Yanbalehla Karulbo Yuwanu
"Walking together in Kindness / Compassion"
Artwork by Riki Salam, We Are 27 Creative
The artwork story depicts the Gold Coasts lands, winds and waters, where GCHHS serves our community, and the longstanding connection to the land that Aboriginal people have had since the beginning of time - as the oldest living culture in the world.
The red outlining the waterways and central pieces depicts the blood of our ancestors and our people that continues to flow through these lands and waters that we all now call home.
Our ancestors (depicted as part of the outline of the central piece) are our guiding lights who have paved the way with courage and strength as we walk together, with compassion and truth-telling, on our journey towards healing, justice, racial and health equity.
Our patients (as depicted in the middle piece) are at the heart of everything we are and do at GCHHS - Community First. Our values of compassion, integrity and respect are foundational to the care, safety and services that we provide to our patients, community and staff.
The central piece depicts our Community coming to the table to a meeting place where our voices are heard, listened to, valued, respected and enacted upon.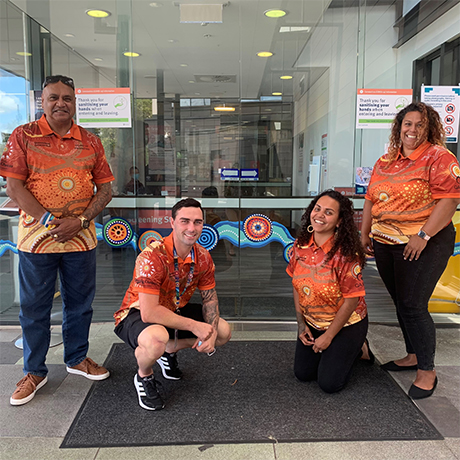 Gold Coast Hospital and Health Service (GCHHS) has embraced the Yanbalehla Karulbo Yuwanu artwork within corporate communication templates and design. The artwork elements have officially been adopted to depict our corporate values:

GCHHS facilities celebrate the Yanbalehla Karulbo Yuwanu artwork and story through decals at entrances and reception areas, which is creating a more welcoming environment for visitors, patients and their families.