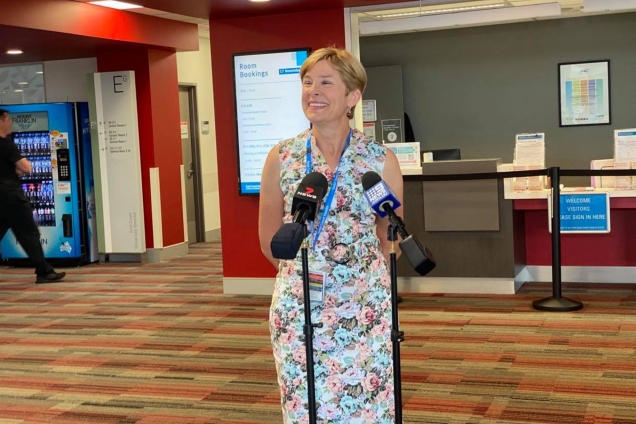 The growth and impact of the research, and quality and innovation projects underway on the Gold Coast is being showcased by Gold Coast Health in collaboration with Griffith and Bond Universities across four days this week.
The Research, Quality and Innovation Week online sessions include lightning talks, panel sessions, keynote speakers and networking opportunities.
Director of Research Governance and Development and Clinical Governance, Education and Research Dr Greta Ridley says some sessions also have a face-to-face option.
"This year's program is absolutely jam packed and we are so proud of the breadth and depth of the high quality and clinically relevant research on show this year," she said.
"From a deep-dive into what we've learnt from COVID-19 so far, to discussions around health systems transformation and consumer involvement trends, and a 'lightning talks' session on the closing day, there is something for everyone.
"We're establishing a culture that supports quality learning and encourages innovative research that responds to our community's needs, and I think that will really shine this week."
The event coincides with the release of the Gold Coast Health 2019 Research Snapshot.
Paediatric Emergency and Critical Care Physician Dr Shane George is among the presenters this week. Dr George is contributing to several research projects and is the clinical lead of the single largest paediatric intubation study which has recruited 600 patients so far.
Dr George says the Trans-nasal Humidified Rapid Insufflation Ventilatory Exchange in children requiring emergency intubation (Kids THRIVE) project is investigating a new approach to preventing a drop in oxygen levels during intubation using an alternate oxygen delivery method.
"Kids THRIVE is just of many examples of how we are using research collaboratives to advance research that will potentially make a real difference to outcomes for patients."
2019 Research Snapshot Fast Facts
 94 active clinical trials
 13 Research Collaboratives and Groups
 124 Active Research Projects
 1078 patients were recruited to active clinical trials
 159 Clinicians trained in evidence-based health practice
 82 clinical trial collaborations (national and international)
 $1.6 million funding in external commercial research grants
 $2.5 million funding in external non-commercial research grants
 $980,000 awarded to 11 research projects by the Gold Coast Health collaborative research grant scheme