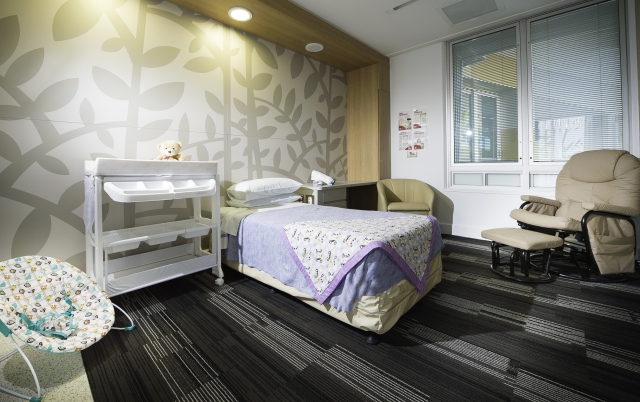 Gold Coast Health perinatal psychiatrist Dr Susan Roberts heads up Queensland's only inpatient facility offering perinatal and infant mental health services in a public hospital.
The Lavender Unit opened at Gold Coast University Hospital earlier this year.
Dr Roberts told The Sunday Mail screening measures aimed to reach women at risk of perinatal anxiety, depression and psychosis earlier.
"There is a universal screening system at hospitals where pregnant women are asked about their mental health.
"Later this month more comprehensive guidelines for this screening will be introduced. These are positive moves to reaching women early," Dr Roberts said.
As many as 90 per cent of women experience some form of baby blues just after birth.
"This is common early post-partum but if the feelings linger longer than a couple of weeks and negative thinking persists it is wise to seek some help," she said.
Pregnancy hormones were only part of the reasons behind the conditions.
"Biological changes, sleep deprivation, genetics, having little support and conflict at home and having certain personalities, like being anxious or a perfectionist, can all have an impact.
"Diet, alcohol and substance abuse is very relevant too," Dr Roberts said.
Read the full article, which appeared in The Sunday Mail's Agenda magazine on 15 October 2017, here.