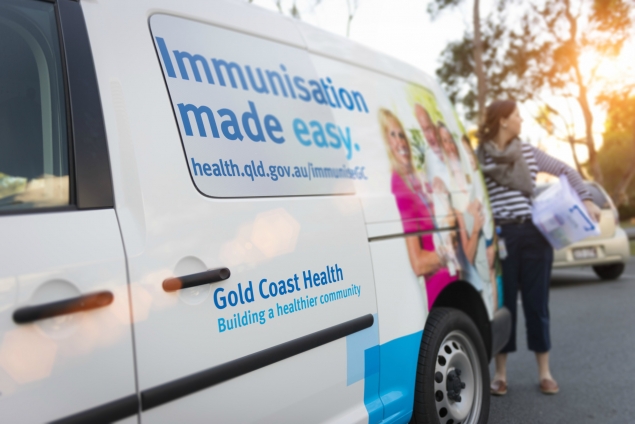 The Gold Coast Public Health Unit has confirmed a number of cases of whooping cough at a Gold Coast school.
Some 15 students at Palm Beach State School have confirmed cases of whooping cough, also known as Pertussis.
Staff specialist Professor Paul Van Buynder said the Gold Coast Public Health Unit is working closely with the school to manage the outbreak of the highly-contagious respiratory infection.
"Whooping cough can be life threatening for babies and young children, but thankfully rarely causes very severe disease in school-aged children."
"In order to manage the outbreak, the school has written to parents and carers to request unvaccinated students and those who are currently experiencing symptoms of whooping cough remain at home until the new school term begins," Professor Van Buynder said.
"While we do see small clusters of cases like this from time to time, there is no major outbreak of whooping cough that should cause alarm in the community.
"We've seen 115 confirmed case to date this year, which is down on the more than 150 cases we'd expect to see by this time of year."
"The best defence is to ensure that your vaccinations are fully up to date."
The Public Health Unit will provide a clinic at the school for teaching staff to update their vaccinations on Thursday morning.
The Public Health Unit has provided the following advice to the school's community:
Make sure your family is fully up to date with all their vaccinations by checking with your GP or visiting one of the free Gold Coast immunisation clinics.
All persons diagnosed with whooping cough should stay away from public areas (including schools and shopping centres) until they have received 5 days of appropriate antibiotics or it has been 21 days from the onset of coughing.
Vaccination against whooping cough is included in vaccinations given at 2, 4 and 6 months, 18 months and at 4 years.
Pregnant women in their third trimester of pregnancy are also eligible for a funded booster dose to further protect newborn babies against whooping cough.