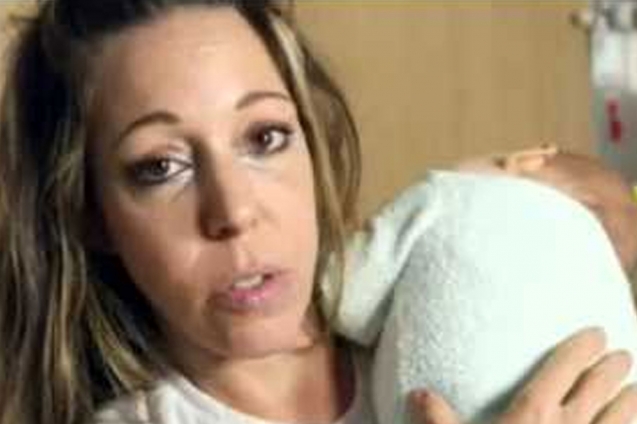 An emotional message from a mother whose baby daughter contracted whooping cough has received a huge public reaction.
In a video posted on the Gold Coast Health Facebook page, Carmit described herself as a bullet-proof woman who has travelled the world and enjoyed a very healthy pregnancy.
She decided not to get a pertussis booster at 28 weeks. In her last two weeks of pregnancy Carmit contracted whooping cough and weeks later passed it on to baby Eva and brought her to Gold Coast University Hospital for treatment.
"If I could turn back time I would protect myself," she said.
Watch Carmit's story here: https://www.facebook.com/GCHealth
Public Health Staff Specialist Dr Paul Van Buynder said the health service decided to share Carmit's story to show the importance of whooping cough, or pertussis, vaccinations.
Dr Van Buynder said fewer than 50 per cent of pregnant women in Australia were receiving a pertussis booster.
"Every woman needs a pertussis vaccine booster every pregnancy," he said.
Other whooping cough facts:
Children need at least 3 doses of vaccine to be protected
Children infected under the age of one year have a 50% chance of being hospitalised
1-2% of young children infected will die of the disease
The only way to ensure a newborn is protected is to vaccine the mother in the third trimester of pregnancy
For more information on whooping cough visit http://www.qld.gov.au/health/conditions/immunisation/increased-risk/pregnant-breastfeed/index.html, or contact the Gold Coast Health Public Health Unit on 5687 9000 or 13 HEALTH (13 43 25 84).