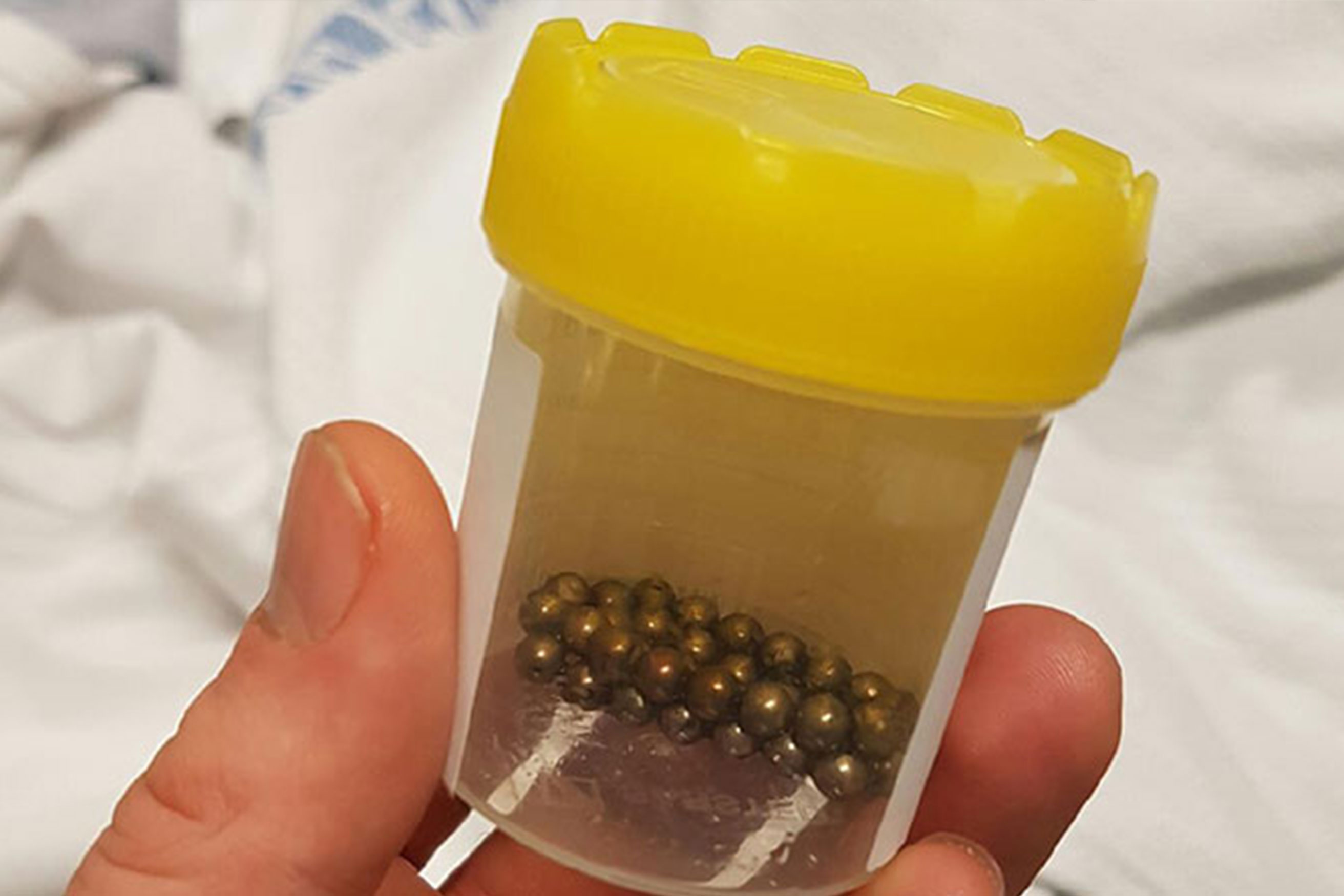 Gold Coast parents have been urged to be vigilant this festive season to avoid an unnecessary trip to the emergency department.
Gold Coast Health paediatric emergency specialist Dr Christa Bell has urged parents to be especially watchful of children around bodies of water, medications and household cleaning agents.
"We know Christmas is a wonderful time to celebrate with family, but with busy households, curious little ones can quickly find themselves in trouble," Dr Bell said.
Having seen a child die after swallowing her grandmother's cramp tablets some years ago, Dr Bell is hoping families heed the warnings and take some simple steps to keep young children safe.
"Putting medications in locked storage, supervising kids who are swimming, being wary of dishwashing detergent and household cleaners and keeping button batteries out of reach of little hands are four simple things that families can do to prevent fatal accidents this Christmas."
So far this year Gold Coast Health emergency departments have treated 52 children for near-drownings, 138 children who ingested foreign items and a further seven children with head trauma have spent time in the Intensive Care Unit.
The Easton-Price family knows how quickly things can turn serious, after their three-year-old son Xander swallowed 25 silver ball fridge magnets at a Gold Coast birthday party in July, believing they were sweets.
His father Matthew Easton – a Gold Coast Health theatre technician – became alarmed when Xander started wheezing.
"When we got to the party, we took the beads off the fridge, but later in the night older children started playing with them and they were put back onto the fridge," Mr Easton said.
Xander was rushed to Gold Coast University Hospital where x-rays revealed urgent surgery was required to have the beads removed.
"It can happen in an instant, so I'd encourage Gold Coast families celebrating this Christmas to take a moment to put small objects out of reach of young children," Mr Easton said.
Dr Bell's top tips to have an incident-free Christmas this year include:
supervision and vigilance are the key to stopping children getting into difficulty in swimming pools – even for those children who can swim, it's still possible for them to get into difficulty
put medications and household cleaning agents out of reach in locked storage as they can be fatal if swallowed by children
make sure your children understand the importance of wearing helmets on bikes, scooters and skateboards – a helmet is just as important as buying the bike or toy on wheels as severe head trauma changes lives.
Gold Coast Health's emergency departments are open 24 hours a day, seven days a week for any emergencies this festive season.