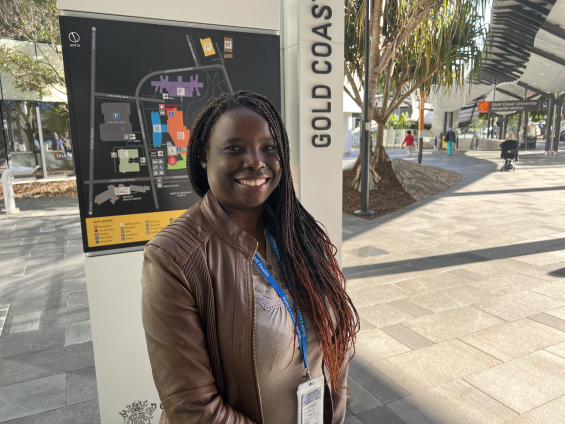 Meet Millie Magada, our new Multicultural Mental Health Coordinator.
Millie is a social worker by profession, after being a teacher for 10 years and deciding on a career change.
"My mental health experience really started in Mount Isa, where I worked in child and youth mental health," Millie said.
"Before we moved to the Gold Coast, I worked as a mental health clinician and as a psychological therapies' clinician in Brisbane before finally finding my way to Queensland Health, working at Metro South in Logan, before joining Gold Coast Health."
Millie said she wanted to work with families, young people and adults and help make a difference in their lives as well as advocating for them.
"Above all I have a passion for social justice, supporting people to resolve presenting psychological issues linked with social and environmental impacts and improve their quality of life by using a holistic approach. I found this in social work."
The Multicultural Mental Health Program is a state-wide program that is closely integrated with the Queensland Transcultural Mental Health Centre (QTMHC).
Multicultural Mental Health Coordinators are employed by local mental health hospital services across Queensland Health and respond to the needs of consumers from diverse cultural backgrounds at a local level.
"My new role particularly focuses on responding to the multicultural needs of consumers who live on the Gold Coast who access our services, so that they receive culturally safe and culturally appropriate services," Millie said.
"I absolutely love my job and the people I meet each day. My job is so varied and interesting, and I get to make a difference in many peoples' lives."