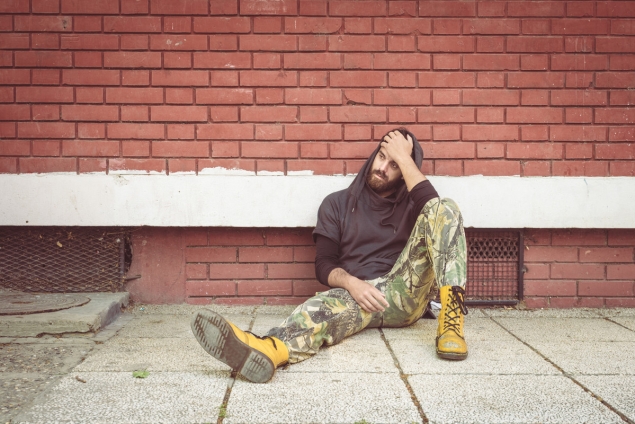 A new study has discovered a strong link between regional unemployment and the number of substance-induced mental health hospital admissions.
Gold Coast Health psychiatry registrar Dr Bryan Bui said the study undertaken with Dr Ninel Wijesekera from Mackay Base Hospital showed that increased unemployment provoked by a regional economic downturn caused a spike in the number of mental health hospital presentations associated with drugs and alcohol abuse.
"Our study showed that there were three extra substance-induced mental health hospital admissions each month for every 100,000 people in the population," said Dr Bui.
For somewhere like the Gold Coast, this represents around 21 additional admissions a month, on an already stretched regional mental health service.
Dr Bui said the study can be expressed as an equation to calculate the expected demand on regional mental health services.
"If we know the population of a regional city and its projected unemployment rate we can, with 95% confidence work out how many substance-induced psychiatric admissions would present.
"This knowledge allows hospitals to plan for surges in mental health admissions, during bad economic times."
Dr Bui is cautious of implying a causal relationship as there are many other factors that impact psychiatric admission rates.
Dr Bui says the information gleaned from the study may help in reginal local service planning like rehabilitation centres and community housing for at-risk sections of the population.
"In many regional areas there is limited availability for drug and alcohol detoxification services and when it is a small rural community, people often suffer from the stigma of everyone knowing everyone."
The study was published in the June edition of Australian Psychiatry journal. It drew upon data from January 2013 to December 2016 of psychiatric admissions to Mackay Base Hospital. Mackay suffered from a regional economic turndown in the first half of the 2010s due to a combination of tourism downturn, cancellation of major mining projects and a series of natural disasters. This doubled the unemployment rate from 3.6 per cent in 2011 to 7.7 per cent in 2015.
The researchers obtained regional labour force reports over 15 years from the Queensland Government Statistician Office and referenced these against the Mackay Base Hospital (Queensland Health) admission records. They then used the International Classification of Diseases 10th revision (ICD-10), F10-F19 "Mental and behavioural disorders due to psychoactive substance use", and reviewed hospital admission rates retrospectively.