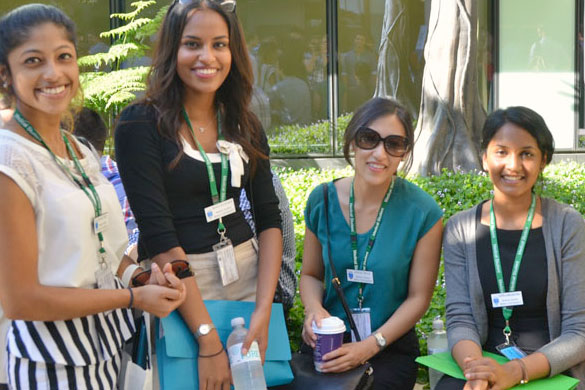 Gold Coast Health is opening its wards, clinics and theatres to more than 600 medical and nursing students each week as part of its commitment to training the clinicians of tomorrow.
Students enrolled in health-related tertiary education courses are required to complete 'clinical placements' to enable them to develop clinical practice, prepare for the workplace and complete requirements for registration with national boards.
This year alone, up to 350 medical students each week are developing their clinical skills and practice at Gold Coast Health facilities, up from about 200 in 2008.
Likewise, the number of trainee nurses completing placements at Gold Coast Health has risen in recent years, with 285 students now on-site each week compared to about 190 four years ago.
Gold Coast Health also provides supervision for students across various Allied Health courses, including dentistry, physiotherapy, speech pathology and dietetics.
Gold Coast Health Executive Director Clinical Governance, Education and Research Professor Marianne Vonau said the health service was committed to ensuring students were given every opportunity to reach their potential.
"While our primary focus is delivering safe and quality care for our patients, we also play a vital role in providing the community with highly trained and committed practitioners," she said.
"We expose students to valuable real-world experiences. We conduct clinical education programs, where our clinicians deliver weekly teaching sessions and tutorials for medical students.
"We also now provide clinical research supervision, with about 75 medical students involved or about to commence projects with the support of our clinicians."
Prof Vonau said a range of universities are partnering with Gold Coast Health on student placements, including Griffith, Bond, Southern Cross, University of Queensland and QUT, as well as interstate and international institutions.
"Practical experience is vital to a clinician's development and we are proud to be working with our university partners to ensure their students are receiving the skills and practice they need," she said.