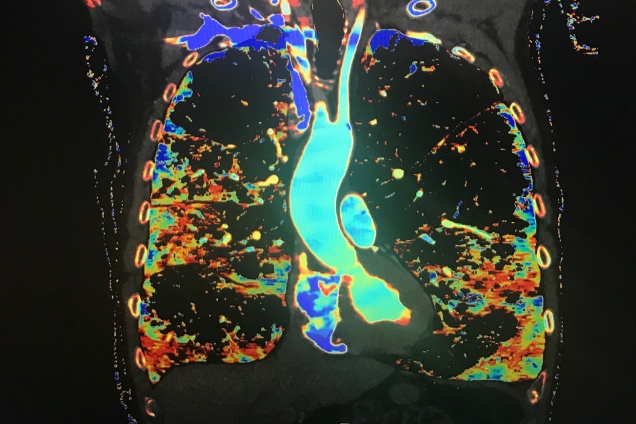 Gold Coast Health patients were the first in Australia to access cutting-edge scanning technology after the installation of $1.5 million worth of CT equipment at Gold Coast University Hospital last month.
The Phillips iQon CT scanner which is an update for the medical imaging department's CT fleet, is expected to scan about 500 patients a month.
Gold Coast Health Deputy Medical Director of Diagnostic Services Associate Professor Leanne Du said the iQon CT scanner's technology gave clinicians the data to better manipulate scanned images on the fly.
"It makes the investigation and diagnosis of cancer and other pathology faster and easier, including the detection of subtle lesions," A/Prof Du said.
"For example, when searching for vascular blockages in the chest, a clinician can map iodine distribution and subtract it from one image to compare it to the other.
"It also bridges the gap in soft-tissue scanning between MRI and CT scans as the iQon can better characterise tissue or bones to differentiate tissue composition i.e. finding out the composition of kidney stones."
Radiology Medical Director Dr John Richards said the iQonCT scanner was another way of 'future-proofing' the health service.
"We carried out extensive research to find a machine that was the best-fit for our patients and it truly is a great achievement to be able to bring this state-of-the-art equipment to the Gold Coast," he said.
"It's investments like this that make a real difference to the lives of our patients."
The Medical Imaging Department at both Gold Coast University Hospital and Robina Hospital provides comprehensive diagnostic and therapeutic services of both inpatients and outpatients, within the public and private sector of healthcare.