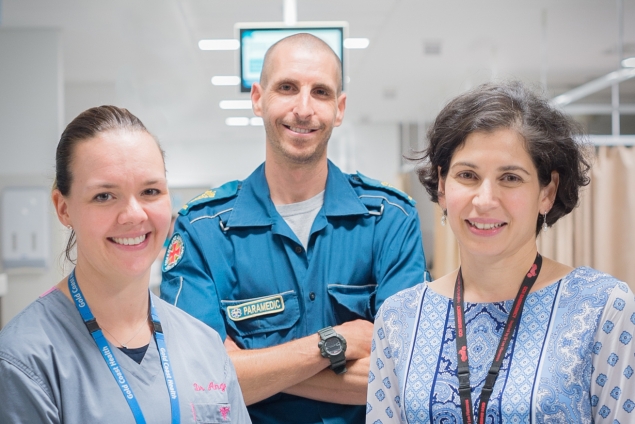 A wellness initiative being developed by Gold Coast Health clinicians has attracted international interest in recent weeks.

Since being presented at Stanford University earlier this month, the 'oneED' program has also been warmly received at the Queensland Emergency Medicine autumn symposium, and most recently at a Queensland Department of Health Staff Wellbeing forum.

Originally designed to ensure Emergency Department (ED) staff maintain connectedness in a busy and growing hospital, the evolving 'oneED' wellness program focuses on using group mindfulness practice to maintain empathy, compassion and communication, with the ultimate goal of enhancing patient care.

The program is being developed by Gold Coast Health Emergency Physician Shahina Braganza and ED Medical Education Officer Jessica Young, who hope it will help foster a collective culture of positive growth, so all clinical and non-clinical staff can be nurtured to thrive.

You can watch the 'oneED' video on Gold Coast Health's YouTube account at www.youtube.com/user/GoldCoastHealth.
There are also online resources and other materials developed for 'oneED' available. To access these materials, you can get in touch with the program developers via goldcoasthealth@health.qld.gov.au.