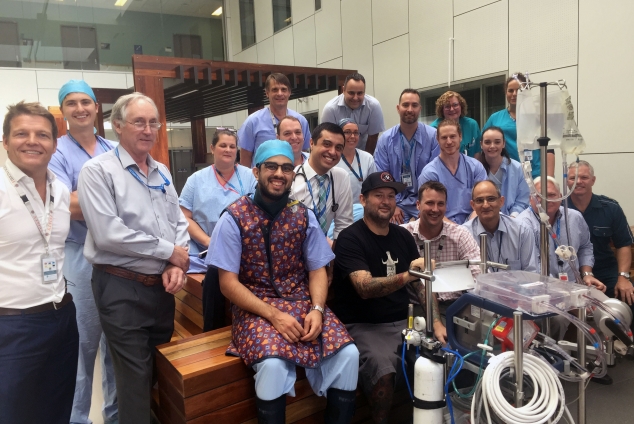 A dedicated team of Gold Coast Health doctors and nurses turned cheer squad when they reunited with patient Skye McLean for The Today Show.
Skye, 40, cheated death after a heart attack following a surf with mates.
A series of fortunate events and decisions by friends, an off-duty nurse and emergency services, brought Skye to Gold Coast University Hospital (GCUH) where doctors placed him on technology called ECMO, a machine that performs the function of the heart while a heart recovers.
During the reunion, captured by Channel 9, GCUH Intensive Care Unit Director Dr Jon Field told Skye: "I think it would be fair to say you were dead for an hour.
"The machine basically took over the function of your heart and lungs for, well, a couple of days.
"And then you had surgery by Dr (Sylvio) Provenzano while you were in full cardiac arrest," Dr Field said.
Skye said he was grateful to everyone at GCUH.
"I thank every one of you guys for what you did to me. It's unbelievable. I don't remember anything."