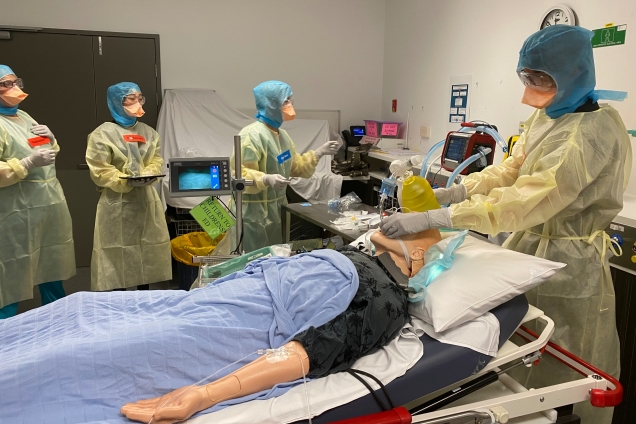 In the past month, Gold Coast Health has completed more than 250 simulations of medical procedures, to prepare clinicians to treat patients with various medical conditions combined with suspected or confirmed COVID-19.
Professor Victoria Brazil, who is an Emergency Physician at the Gold Coast University Hospital and runs Gold Coast Health's simulation program, said the number of simulations undertaken in a month is more than that done in 2019.
"Our role in this pandemic preparation has been to work with teams, reviewing their care processes and procedures across a whole range of different settings," said Dr Brazil.
"For example, a woman in labour who is COVID-19 positive may need to have some different processes in the delivery, because teams are going to be separated according to who is working in the contaminated area.
Dr Brazil said considerations in the operating theatre include the different steps involving the flow of staff in the operating theatre to prevent the contamination of staff, other patients or equipment.
She said the simulation training in the wards practiced medical emergency procedures in a time of high-stress and trying to streamline processes so there are minimal people in the room, making good decisions.