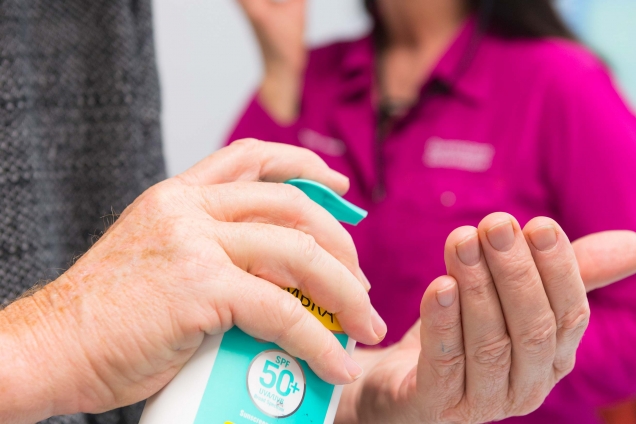 Advice from the Bureau of Meteorology indicates that temperatures in the Gold Coast area will reach 36 degrees over the next five days.
The hottest days forecast for Nerang and Coomera are Thursday and Saturday, with Surfers Paradise expected to reach 35 degrees on Saturday and Robina to hit 34 on Thursday and Saturday.
These temperatures are above what is normally expected in Queensland for this time of year.
Gold Coast Health's Dr Anu Anuradha advised Gold Coast residents and visitors to take precautions to avoid heat stress during this time.
Dr Anuradha, from our Public Health Unit, said the elderly, pregnant, babies and young children and those with chronic illness such as renal or heart disease, are most at risk from heat stress so it's important to take extra care.
"Symptoms of heat stroke include headaches, lethargy, nausea and vomiting. More severe symptoms can include weakness in the limbs, slurred speech, confusion and in extreme cases, seizures," she said.
"If you are affected by heatstroke, seek medical advice."
During the heat wave:
drink enough fluids
avoid dehydrating drinks including caffeine, alcohol and drinks with high sugar levels like most soft drinks and energy drinks, as these can interfere with the rapid absorption of fluids
minimise physical activity
if possible, stay out of the sun when the UV and heat is the strongest between 10am and 3pm
check on how elderly family, friends and neighbours are coping with the heat
open windows and use fans to cool you down
stay indoors and possibly seek an air-conditioned environment
ensure that young children are having enough fluids and dress them in cool clothing
do not leave children and pets in hot cars.