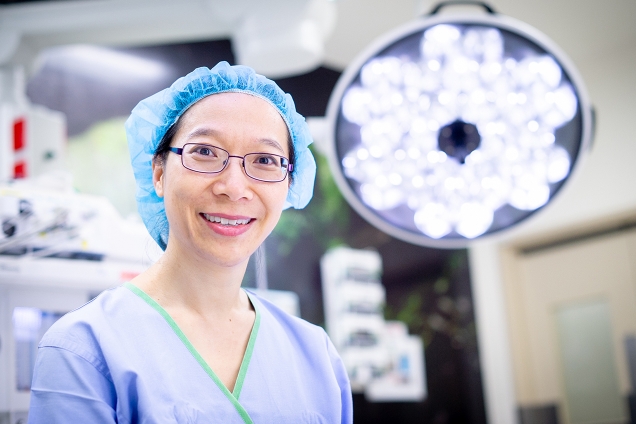 Gold Coast Health breast surgeon Dr Rhea Liang has become a part of history this month by having her research study published in The Lancet's first edition devoted to women.
The esteemed medical journal's February edition will include Rhea's study on why women leave surgical training.
Rhea's research started in 2015, reflecting on why surgery was a male-dominated profession. Today, women make up just 11 per cent of consultant surgeons.
Rhea said through her 16 years in the profession, 5 in training and 11 as a surgeon, she was disappointed to see her female counterparts leaving the profession.
"We know that women leave advanced surgical training at twice the rate of their male counterparts. I wanted to hear women's stories; I wanted to know what we can do as an industry to improve gender equality and diversity across the board.
"We also know from research that improving culture and diversity for surgeons leads to better professional behaviours, more empathy for our patients and in turn improves patient outcomes," she said.
The study involved Rhea's research team interviewing 12 female participants, all of whom had embarked on advanced surgical training (some for up to 10 years) before making the decision to leave speciality training.
Rhea's ongoing research and advocacy for women in surgery has earned her an Education Scholarship with the distinguished American College of Surgeons (ACS).
As part of the scholarship, Rhea attended a two-month educational visit to the United States, starting with the ACS Clinical Congress in Boston, followed by a tour of six universities across the US. This year's Congress had a focus on how surgeons can educate to foster diversity and inclusion, gender progress and good professionalism behaviours.
Rhea is the first Australasian recipient of the prestigious ACS award. She said it was encouraging to find that Australasian research in these areas was seen as innovative and progressive.
"Continuing the bilateral exchange of ideas between Australasia and the USA is of mutual benefit, as there are more similarities than differences in the problems faced when trying to change workplace cultures," she said.
As well as being a specialist surgeon with Gold Coast Health, Rhea holds a Bachelor of Education and a Masters in Surgical Education, and develops and facilitates education programs for surgeons across Australia and New Zealand on behalf of the Royal Australian College of Surgeons.
Read Rhea's full published article in The Lancet Women's Issue.