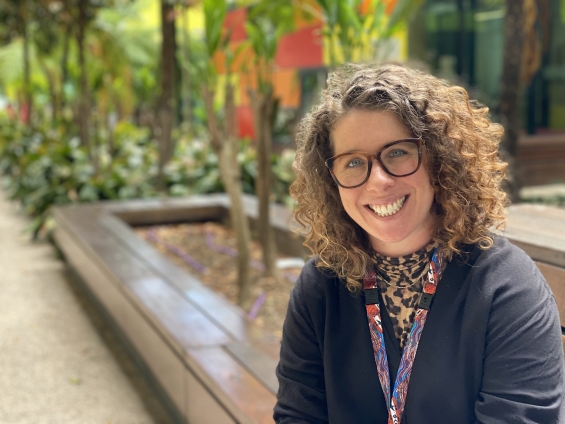 A first of its kind research project is looking for Gold Coast Health patients to share their interest in filming their clinical encounters.
The project is being led by Gold Coast Health social worker and emerging researcher Laura Ryan.
The team also consist of Dr Robyne Le Brocque (University of Queensland), Dr Kelly Weir (Griffith University and Gold Coast Health), Dr Jessica Maskell (Gold Coast Health) and Lily Bevan (Gold Coast Health consumer).
"We're seeking patients at Gold Coast Health who are over the age of 18, who are interested in sharing their experiences or their interest in recording their clinical encounters using their smart device," Laura said.
"It might be a patient who has recorded a full health journey for the purpose of social media or it might be a patient who is recording it for information purposes because they have come from a part of regional Queensland and they want to take that information back to their family.
"Or it might be a patient who is in crisis and wanting to record for their own memory and prompting. It could be with a doctor or a nurse or Allied Health professional.
"We are interested in understanding what is happening, currently so that we can understand what patients' needs and expectations are when they come in to hospital and they are wanting to use their smart devices to record clinical encounters."
Laura said understanding the patient perspective would allow health services to put in place policy and procedures that met needs of patients while balancing the concerns and needs of clinicians.
"Patients are using this technology so it's about making sure it's safe for them, for other patients that use this hospital and for the clinicians as well," Laura said.
"This is the second part of the research project. The first phase of the project, which started last year, involved interviewing doctors, nurses and Allied Health professionals to find out about their experiences with patients filming clinical encounters.
"Part of the reason I was interested in this was as a clinician who is on the frontline, I was seeing people asking to record their clinical encounters or just recording without consent. And I was hearing about it more and more so anecdotally.
"This is the first project of its kind anywhere in the world. Previous studies have only really looked at doctors and nurses."
For more information or to be a part of this study please email recording.encounters@health.qld.gov.au or visit https://newvoicesinsocialworkresearch.wordpress.com/.