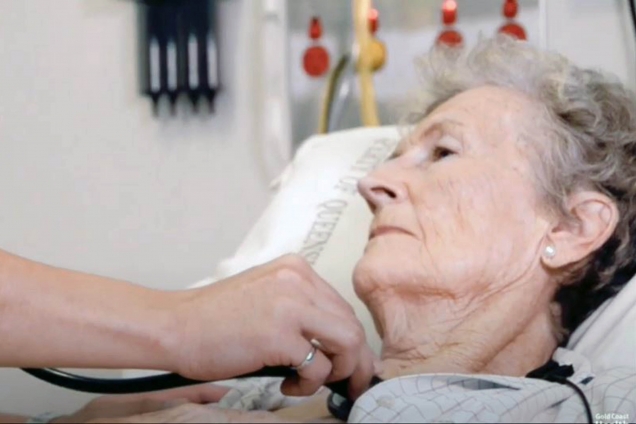 Delirium is a common medical emergency which affects one in five older hospital inpatients. It starts abruptly and affects the ability to think clearly and pay attention with changes in behaviour and mental state. It can be a devastating disorder associated with increased dementia risk and mortality.
Associate Professor Laurie Grealish is working on Subacute and Aged Nursing research in her conjoint role with Gold Coast Health and Griffith University, and has an interest in preventing delirium in patients in hospital settings.
A/Prof Grealish says as our population gets older, researchers are getting a better understanding of the brain.
"What we do know is that people who have high vulnerability are more likely to develop delirium," Laurie said.
"Like pain, delirium is a sign that something is wrong in the body and therefore it really requires immediate evaluation by a medical professional.
"For example, people with dementia might get delirium with a urinary tract infection, and therefore that infection has to be treated for the delirium to be resolved."
A/Prof Grealish says a lot of work has been done in North America to demonstrate that paying attention to hospital patients food and drink intake, and ensuring they walk around their ward can go a long way towards preventing delirium.
"Research shows these kinds of activities can increase a patients' resistance to developing delirium - even reading the newspaper or having someone tell you the news can help," she said.
"It's important to find ways to make those things happen for older people while they're in hospital, and the same principals apply for older people at home or in aged care settings."
Gold Coast Health recently published a video that provides information for families of older people about what they can to do help prevent delirium while their loved one is in hospital. You can watch that video here https://www.youtube.com/watch?v=zO17H4aQpM4