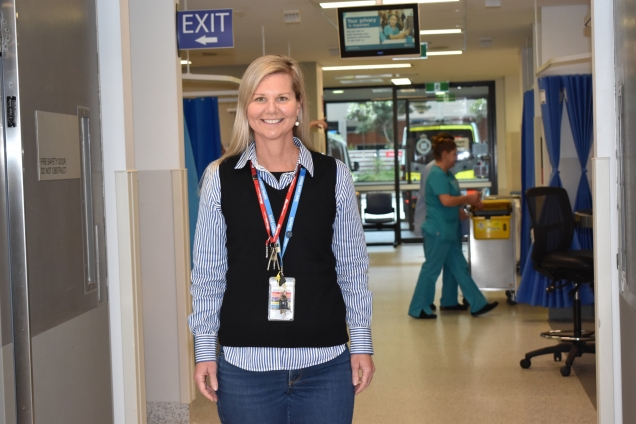 Professor of Emergency Care Dr Julia Crilly, has been awarded an Order of Australia Medal for her service to emergency care nursing.
Prof Crilly OAM leads and supports research in Gold Coast Health's emergency department, and has a special research interest in the improvement of emergency care for vulnerable population groups.
Dr Crilly has independently and jointly been involved in gaining more than $6 million in grants to fund research projects that enable clinicians and students to be mentored.
She progressed from studying for a Bachelor of Nursing at Griffith University and then working as a nurse at the Gold Coast Hospital to, at the age of 40, becoming a professor across both institutions.
Julia hopes her recognition on the 2020 Queen's Birthday Honours' List will be an inspiration for other ED nurses.
"I am truly honoured to be receiving the award of AOM. I'm excited that I have been able to contribute to my profession and that it has been recognised," Julia said.
Julia is the fourth OAM recipient from the Gold Coast Health emergency department. Director of Emergency Medicine Associate Professor David Green, Emergency Department Senior Resident Doctor Dinesh Palipana, and Dr Don Campbell have also been award recipients.
"It's truly great to be recognised in a similar manner to those people who I hold in high regard, and I hope I can be an inspiration to other nurses that work in the emergency care environment," Julia said.
"We do a lot of good work in the emergency care environment and I'm one of team members who contribute to providing care to members of our community. To be able to do that through research is such a great opportunity".
Prof Crilly is also a member of Gold Coast Health's Emergency Department Collaborative Research Group (EDCRG). In 2019, the EDCRG published more than 67 articles in peer-reviewed journals, contributed to more than 60 research projects, and were part of successful grant submissions totalling more than $4.5 million dollars.