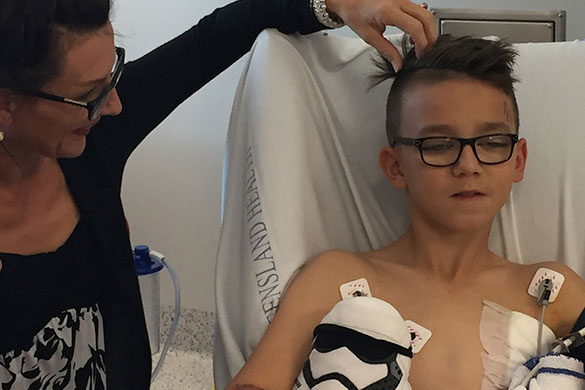 It has been a difficult week for young Nick Sutton and his family.
With the 12 year old now on the path to recovery after a close call with a bus earlier this week, his mother Helen took the opportunity to reflect on the care her son has received at Gold Coast University Hospital.
"Staff have been so caring and constantly keeping our spirits up. We felt really safe and they all get along so well, these doctors and nurses. They are a really dynamic force," Helen said.
"The days have gone so fast with all these wonderful people coming in and just making us feel really nice. It makes all the difference."
"It definitely takes a certain type of person to this work. To be so warm and so selfless."
While Nick didn't want to name his favourite nurses, he did want thank the Children's Critical Care Unit.
"When I came in I felt like I'm going to be ok and they could help me from here," Nick said.
"They've really been helping me and they are really nice and funny. I just don't know how to thank them in a proper way."