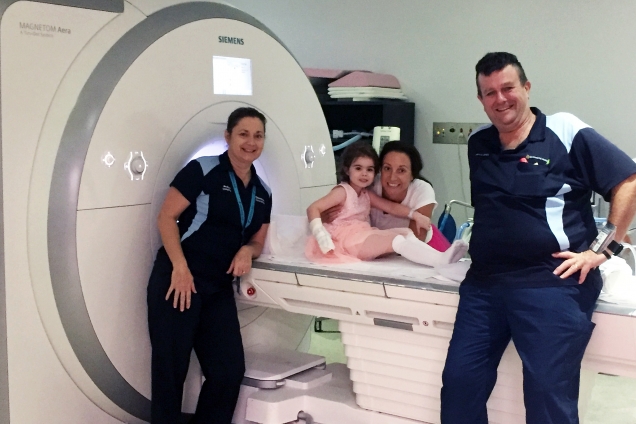 Brave five-year-old Gold Coaster Maddison today practised to become the youngest Gold Coast Health patient to have an MRI without the need for general anaesthetic.
Maddison, who turned 5 this week, was diagnosed with transverse myelitis last year, a neurological disorder caused by inflammation across both sides of one level, or segment of the spinal cord.
Since her diagnoses in October 2016, Maddison and her family has been supported by Gold Coast Health Nurse Navigator Kelly-Anne Ince, an experienced nurse employed to guide patients and families experiencing complex conditions through the health service.
Maddison is now fully dependant on a wheelchair and comes to Gold Coast University Hospital Day Stay Unit for an IV infusion each month and requires regular MRIs to understand how Maddison's condition is progressing.
Her MRI is scheduled for 13 February.