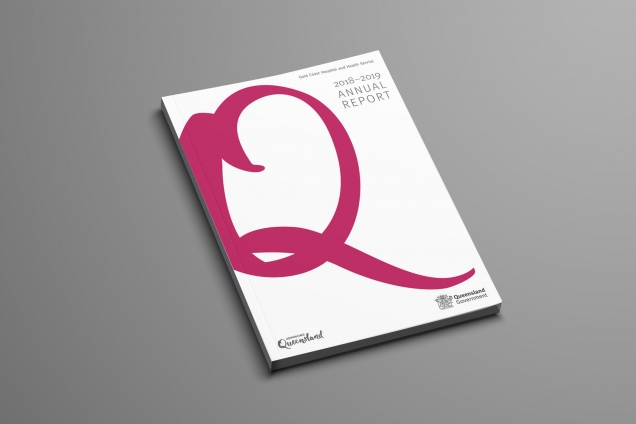 Gold Coast Heath is leading a cultural revolution to improve staff wellbeing with achievements outlined in the Gold Coast Health Annual Report 2018-2019.
New initiatives include the launch of a Promoting Professional Accountability (PPA) program.
Gold Coast Health Executive Director of Clinical Governance, Education and Research, Dr Jeremy Wellwood said the program, which included a new process for any team member, regardless of their level in the organisation, to report behaviour that may put patient safety at risk, has improved the promotion of professional accountability in the organisation.
"We are on a journey towards embedding the program within the health service, continually encouraging team discussions on our safety culture, of which the PPA program is just one tool," said Dr Wellwood.
The cultural shift builds on results in the last staff survey, which was completed by more than 6000 of the health service's staff and showed 65 per cent agreed that the organisation was a 'truly great place to work'.
Gold Coast Health Board Chair Ian Langdon said he was proud of the culture at Gold Coast Health.
"Our culture is one that fosters innovation at every turn," Mr Langdon said.
Gold Coast Health became the first health service in Queensland to introduce the integrated electronic medical record (ieMR) to all its facilities in a single roll-out.
Chief Executive Ron Calvert said the key to the success of ieMR was the level of engagement with the clinical workforce during planning and implementation to achieve buy-in and ownership of the digital agenda.
"We are very proud to have been able to deliver this major project on time and on budget.
"We have already seen a significant reduction in the processing of hard copy clinical documentation," Mr Calvert said.
"The successful implementation, from February to May 2019, was partly funded from planned retained earnings which therefore, technically appears in the Annual Report as a $6.071 million deficit.
"The transition places us at the cutting-edge of technological advancements and will support us to deliver safe and high-quality health care for our community long into the future," Mr Calvert said.
He said Gold Coast Health continued to experience unprecedented growth from emergency department presentations (up 11 per cent) to elective surgery (up 13 per cent).
"Reasons behind this include increasing local population numbers, an aging as well as a very young/family demographic, and more chronic disease in the community."
With a total budget of $1.567 billion in 2018-19, some other highlights of the Gold Coast Health Annual Report included:
5138 babies born
323,532 oral health treatments
176,597 emergency department presentations
8514 emergency surgeries
850,936 outpatient appointments
18,010 elective surgeries
2080 telehealth appointments
1388 Hospital in the Home admissions
This year, Gold Coast Health's two major hospitals were acknowledged in the American magazine Newsweek's global hospital rankings. Gold Coast University Hospital was ranked number six in Australia and Robina Hospital at number 32.
The Gold Coast University Hospital was also elevated to a level-one trauma service, ranking it as one of the best trauma centres in Australia.
Read the full Gold Coast Health Annual Report 2018-19.