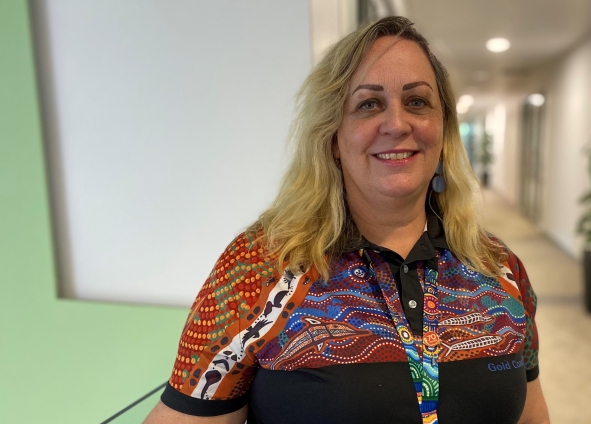 This week is National Pain Week, and it's a staggering fact that 1 in 5 Australians live with chronic pain - including adolescents and children.
Research conducted by Senior Clinical Psychologist Margaret Vandermost and Gold Coast Health's Interdisciplinary Persistent Pain Clinic team, has been published in the European Journal of Pain. The publication outlines the results of a randomised controlled trial conducted by the team which showed the effectiveness of an innovative treatment model using allied health sooner.
"Pain can cause major disruption in a person's life. When trying to control pain becomes the main focus of your day, many other things fall by the wayside. We see our patients come in with sadness and grief, feeling as though they have lost the person they were before pain," Margaret said.
"They are often lonely, isolated and disconnected from social, work and leisure activities. Our patients experience a lot of anxiety about the future and feeling helpless as though the pain is controlling them, rather than feeling in control. We also see lots of feelings of guilt and thoughts of being a burden to those people around them.
"Essentially, pain focuses our patients' attention on what they have lost and what they are no longer able to do. They spend the time getting through the day, "existing". Our role is to help them understand their pain, adjust to what they can do now and find new ways of experiencing life with the pain, so they feel more like their "old self" and reconnect with "living".
National Pain Week from 26 July to 1 August is annual awareness event coordinated each year by Chronic Pain Australia.
External Link
http://doi.org/10.1002/ejp.1836