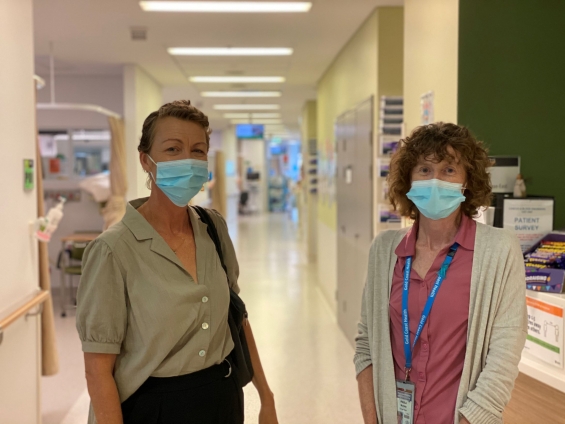 Forty-six-year old Gold Coast mum Tanya initially put a niggling pain in her abdomen down to diet.
When it persisted for months, she visited her GP for further investigation and was eventually diagnosed with ovarian cancer.
February is Ovarian Cancer Awareness Month and Tanya has shared her story to make sure other women listen to their bodies.
"Women tend to dismiss pain especially in the abdominal area of the body and we just get on with it. We really need to tune into our bodies and respect any new symptoms, especially persistent pain," she said.
"Follow it up. Go to your doctor and advocate for yourself."
Gold Coast Health Cancer Nurse Consultant Paula Murphy said ovarian cancer could be particularly hard to diagnose.
"Unlike other cancers such as breast cancer and cervical cancer, there's no effective screening for ovarian cancer," Paula said.
"Women may think that their other standard screenings include ovarian cancer but they don't.
"Women may not always have symptoms but if they do have any of the following symptoms, they should speak to their doctor."
- Abdominal bloating
- Increase in abdominal size
- Altered bowel habits
- Loss of appetite
- Fatigue
- Feeling of fullness early after eating
- Urinary frequency/urgency
There are more than 1500 cases diagnosed in Australia each year with 16% of them coming from the Queensland. That's about 280 mothers, daughters, aunties, friends.
"We just want to make sure women understand the symptoms and act upon them," Paula said.

For more information about ovarian cancer, support services, ovarian cancer awareness and more, go to https://www.ovariancancer.net.au/