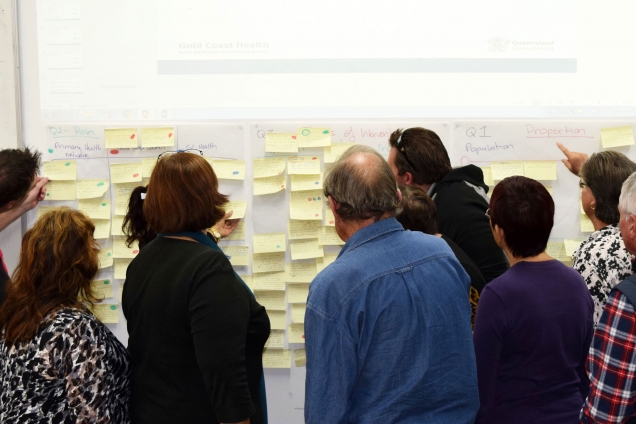 14 randomly selected Gold Coast community members were brought together for two days earlier this month to deliberate on current approaches to tackling obesity.
The 'Community Jury', a joint project with the Centre for Research in Evidence-Based Practice, Bond University and a first for Gold Coast Health, is an innovative community engagement method the health service will use to gain the community's confidence in the way it understands and responds to challenging health issues such as obesity.
The Department of Health reports 161,000 and 71,500 Gold Coast adults experience overweight and obesity (53% of the community).
Gold Coast Health Senior Epidemiologist Deena Seesaengnom said the Community Jury aims to create a better understanding of the public's view on health management approaches through informed consultation.
"Our consumers who have a lived experience with obesity or are affected by obesity in some way, have a vital role to play and we saw that in action at our first Community Jury," Ms Seesaengnom said.
"We are also very interested to learn the wider community's outlook on the respective roles key health organisations are playing in the planning and delivery of these approaches."
Associate Professor Rae Thomas (CREBP) has conducted multiple Community Juries.
"Community Juries help us to understand community members values and attitudes towards challenging topics and are excellent vehicles for policy decision makers."
Jury member Ms Beverly Bradbury said she wanted to take part in the Jury purely to find out more information about obesity.
"We heard from a diverse range of participants with different backgrounds and conditions of obesity over the two days," Ms Bradbury said.
"It's been amazing because everyone has contributed in a different way with their own life experiences and I've learn a lot.
"The participants' positivity about trying to make changes in the Gold Coast community has been just enlightening."
Gold Coast Health, the Gold Coast Primary Health Network and City of Gold Coast have committed to reviewing the Jury's advice over the next month.