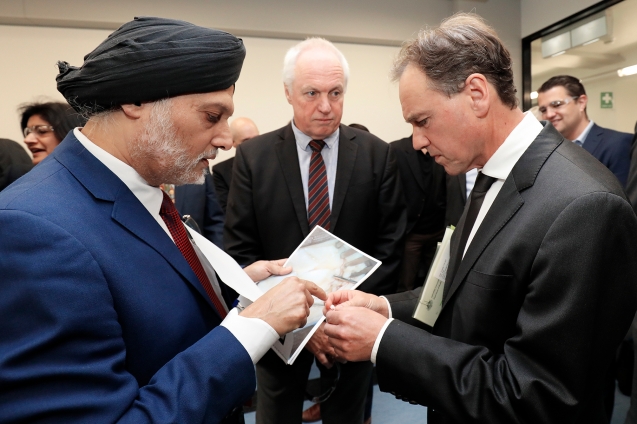 Gold Coast Health orthopaedic surgeon Professor Randy Bindra is part of a team developing bioengineering and 3D printing solution to the common wrist injury Scapholunate Interosseous Ligament (SLIL).
Professor Bindra, a conjoint appointment with Griffith University, and Professor David Lloyd from Gold Coast Orthopaedic Research, Engineering and Education Alliance, were in Melbourne this week to accept $891,500 research funding from Federal Minister for Health Greg Hunt (pictured).
For more visit Griffith University.