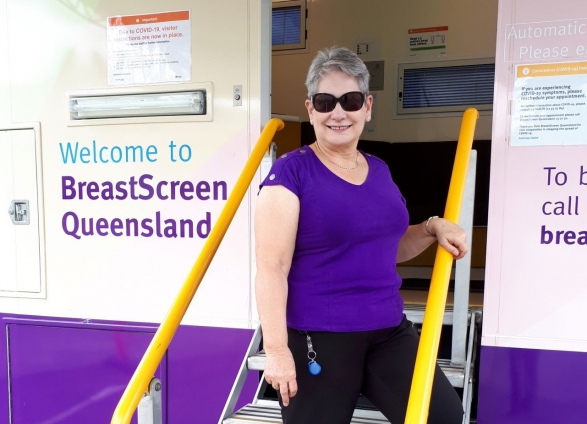 A new stop for BreastScreen Queensland's mobile service will help boost access to free breast cancer screening for women from Nerang and surrounding areas until February 25, 2021.
Participating in regular screening helps save lives by finding breast cancer early, when it is easier to treat.
Currently only about 51 per cent of local women aged between 50 and 74 participate in the life-saving breast screening program.
BreastScreen Queensland Senior Health Promotion Officer Julia Foreman understands many women find it a challenge to keep up to date with their regular health checks such as attending a breast screen.
In a bid to increase accessibility to breast screening, BreastScreen Queensland is visiting a new location at Petro's Corner, 1 Tibbing Street, Nerang, with support from Protea Properties.
This highly visible, convenient location - across from Nerang Fair Shopping Centre - is easy to find, has free parking, and is close to public transport.
"The decision to change the location, from our previous visits to the Australian Red Cross shop, was made in response to client feedback," Julia said.
"We've made hundreds of appointments available on our mobile service throughout February to make it easier for eligible women from Nerang and neighbouring suburbs to attend for a breast screen."
BreastScreen Queensland Gold Coast Service has many available appointments in February at its permanent clinics located Helensvale, Southport, West Burleigh. Appointment times are offered from 7.15am–5.30pm weekdays and 7.15am–12.30pm Saturdays.
Screening every two years is recommended for women aged between 50 and 74 where the evidence of benefit is strongest. However, women can attend this free service from the age of 40.

To book an appointment call 13 20 50 or visit breastscreen.qld.gov.au

External Link
https://www.breastscreen.qld.gov.au/