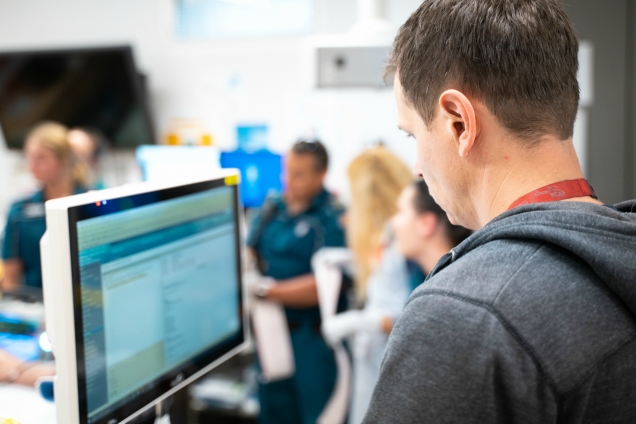 A new model of care in the Gold Coast University Hospital (GCUH) emergency department is reducing the time patients wait to be seen and is improving their flow through the hospital service.
Medical Director of Emergency Medicine Associate Professor David Green said the ambulatory/non ambulatory model of patient care was making an impact across a number of areas.
"We've been trialling a diagnostic redesign of patient flow through the ED since August to see if it assists in managing growing patient demand," Dr Green said.
"All indications are the shift to an ambulatory model and the introduction of specialised 'zones' to assist with patient flow through the ED have been moves in the right direction.
"Importantly, patients are being seen by senior clinicians more quickly because we have more of those senior decision makers at the front-line."
The model is part of approximately $20 million being invested in a variety of changes to help emergency department staff cope with high demand and improve the overall patient experience.
Dr Green said the redesign had been attributed to a 7.7% improvement in GCUH's National Emergency Access Target since it was introduced.
"67.1% of emergency presentations were recorded as being seen in time across all triage categories in October, which is both an increase of 6.7% since September and the highest result for the past 13 months," he said.
"Patient off-stretcher times are also encouraging. October's results improved on recent months with an average of eleven patients more per day having an ambulance transfer within the 30-minute recommended timeframe.
"That's encouraging given our year-to-date ambulance arrivals are 7.5% above the same time last year and there were on average, 158 high acuity ambulance arrivals per day last month alone."
15,251 people were treated at Gold Coast Health emergency departments in October; an increase of 7% on the same time last year. 1539 people received elective surgery treatment during October.