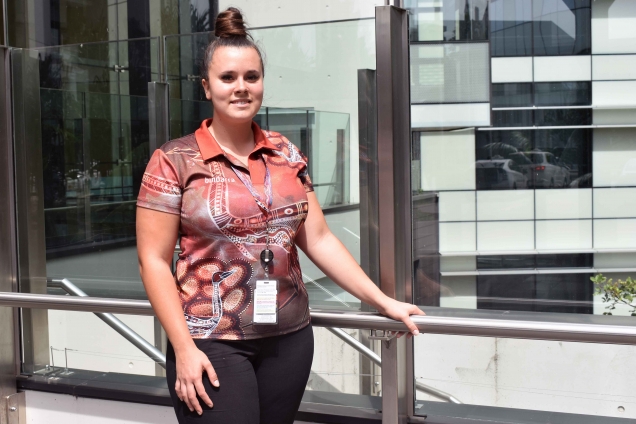 An Aboriginal and Torres Strait Islander liaison officer has been appointed to work with culturally important "women's business" in Gold Coast Health.
Georgia Tier's appointment supports the health service's commitment to improve health outcomes to Close the Gap for Aboriginal and Torres Strait Islander People.
She has joined the Aboriginal and Torres Strait Islander Health Liaison Team to support both men and women, with a focus on women's business, including midwifery and child-birth services.
A Kooma woman from the St George-Hebel area, Ms Tier said from a cultural perspective it was important for women to work with women on sensitive issues.
Ms Tier said her decision to become a liaison officer was influenced by strong women in her family, including grandmothers, aunties and cousins who work within the health system.
"My great-great grandmother Annie Evans, a "go-to" person for many Aboriginal people, often opened her home to people going through the court system to find places of their own," she said.
"My Nana Priscilla turned up at 6.30am daily to Brisbane's Musgrave Park for a yarn and with a supply of hot tea and food for people while working with the Aboriginal and Torres Strait community health service."
Aboriginal and Torres Strait Islander Health Senior Liaison Officer Mark Ferguson oversees a team of three liaison officers who work out of Gold Coast University and Robina hospitals.
Their roles include discharge planning, attendance and lead of multidisciplinary teams' cultural supports on the wards and providing education to staff around safe and culturally competent practice with Aboriginal and Torres Strait Islander patients.
Gold Coast Health is on a journey to deeper cultural understanding and connection with its local First Peoples community to deliver and implement health programs, models of care and services that are equitable, culturally appropriate and safe, innovative and which meet the needs of the community.