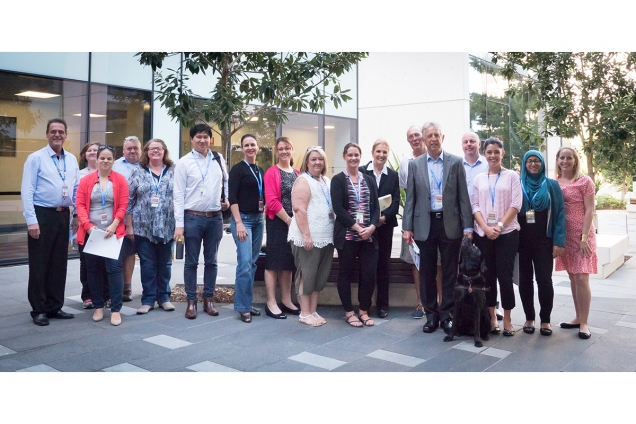 An "energetic and passionate" group of community members attended the first meeting of Gold Coast Health's new Consumer Advisory Group (CAG) this week.
Gold Coast Health recently called for expressions of interest from the community for a new CAG with more than 50 applications received. The final group of 20 CAG members was selected on consumer health experiences, community networks and to achieve diversity within the group.
CAG members will join GCH committees and working groups on various health issues and services that would benefit from consumer advice, feedback and guidance.
Board Chair Ian Langdon and Board member Colette McCool attended the meeting and provided an overview of the organisation and its priorities.
Mr Langdon told CAG members that consumer input to the health service was invaluable and led to improved care.
"We encourage our patients, carers and family members to speak up and share their views and experiences to help us deliver healthcare that meets the needs of the community," Mr Langdon said.
"Never hesitate to put your views forward. We want to hear your expectations as we want the best outcome for consumers."
New consumer rep Kim Jones, from Mt Nathan, said she was looking forward to contributing to the health service.
"The first meeting was fantastic and I'm very excited to be a part of the group," she said.