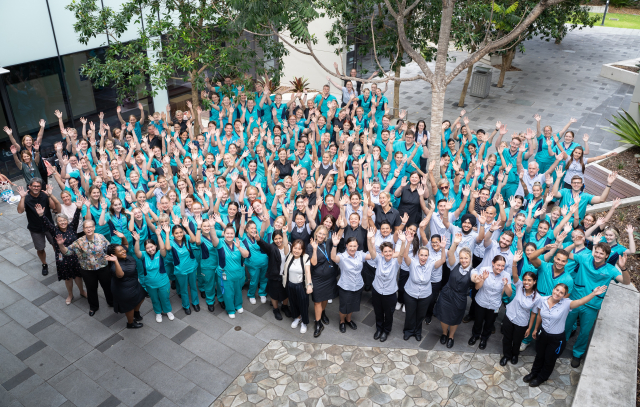 Almost 180 graduate nurses and midwives began their careers with Gold Coast Health this month, servicing both Gold Coast University Hospital and Robina Hospital.
The annual intake of newly qualified nurses includes 116 Registered Nurses bound for wards, 27 to mental health units, and 33 to midwifery services.
During their orientation, new staff take part in a series of clinical skills workshops, as well as mental health education, cultural competence training, diversity and inclusion education and the all-important self-care modules to ensure they prioritise looking after themselves as well as the Gold Coast community.
Executive Director, Nursing, Midwifery and Patient Experience Paula Duffy welcomed the new nurses and midwives who will be joining Gold Coast Health in what looks to be another challenging year.
"Our newly qualified cohort are joining an incredible nursing and midwifery team who continue to amaze me with their dedication and resilience.
"We know it will be another stressful and busy year for our staff, especially with COVID-19 still putting a strain on our health service, but I look forward to welcoming our new graduates into the team and continuing to deliver the best possible healthcare to the Gold Coast Community," she said.