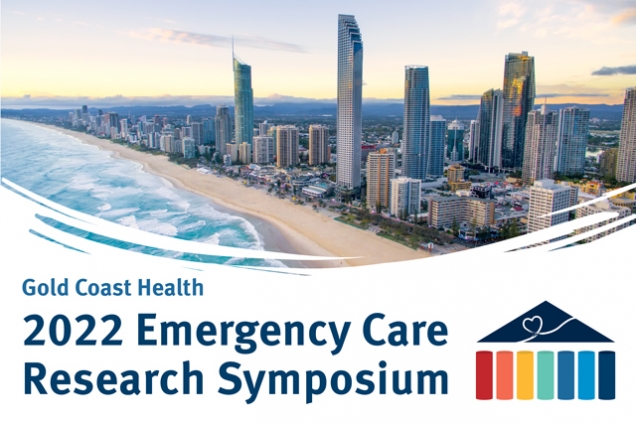 Gold Coast Health will host the first ever Emergency Care Research Symposium, continuing to harness innovation to drive the best possible care for the community.
Emergency care clinicians, paramedics, researchers, academics and students are invited to attend the 11-12 August symposium at Gold Coast University Hospital.
The program features 12 homegrown clinician researchers including Professor Gerben Keijzers (awarded Outstanding Contribution to Emergency Medicine Research in 2018 by Emergency Medicine Foundation), Professor Julia Crilly (awarded Medal of the Order of Australia for service to emergency care nursing in 2020) and Dr Dinesh Palipana (awarded Medal of the Order of Australia for service to medicine in 2019).
Keynote speakers include:
• Professor Stuart Kinner (Curtin University and University of Melbourne)
• Professor Daniel Fatovich (University of Western Australia and Royal Perth Hospital) and
• Dr Jesse Young (University of Melbourne).
Adjunct Professor of Emergency Medicine Gerben Keijzers said the varied program involved presentations on new and collaborative developments in emergency and critical care research.
"It's no secret that Gold Coast University Hospital is the busiest emergency department in the country. Despite the pressures, we are proud of the high-quality patient care provided, which is backed by clinicians who are focused on research-led outcomes to improve our practices." Prof Keijzers said.
"Our Emergency Department Collaborative Research Group has been growing with more than 30 active researchers, 60 active projects, over 70 articles in peer-reviewed journals, and millions of dollars in grants.
"The research of the team and collaborators has changed practice including improving care for children with breathing problems, patients with multi-trauma and patients with collapsed lungs."
Tickets are $75 to attend one day, or $130 to attend both days. Find the program online at https://gchfoundation.org.au/symposium/
The Emergency Care Research Symposium is sponsored by Gold Coast Hospital Foundation, Griffith University, Emergency Medicine Foundation, MediScrubs, easil, nlc.