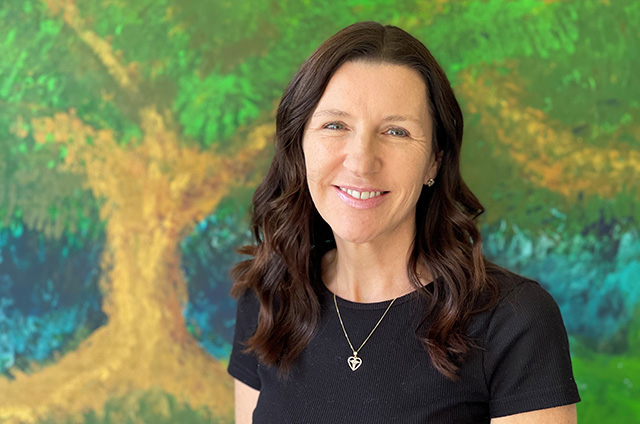 Bee Schaeche is a Midwifery Navigator with our Millerri-Nyumbarlian Midwifery Navigator service.
The service provides care and education throughout pregnancy and in the postnatal period for women with specific health needs in the community, which may include women with a history of significant mental health issues or a trauma background.
"Women who have a mental health diagnosis or who have experienced depression or anxiety in the past have a higher risk of symptoms being exacerbated throughout pregnancy, childbirth and the postnatal period," said Bee. 
"We provide and coordinate extra support and services for women that are referred and make them as easily accessible as possible. This includes organising and streamlining appointments because women may need to access a lot of different services throughout their journey. We also offer referrals to various community support services.
"These days there are often lots of psychosocial issues at play like financial strain, homelessness, and women affected by domestic violence. So, we have developed a service that helps pregnant women by linking them in with the professional assistance they may need throughout their childbearing journey.
"It's rewarding knowing that we're making a positive difference, we're listening to women and tailoring their care to their specific needs. This has shown to result in better outcomes for the woman, for her baby,  for their family and therefore their community."
To learn more about Midwifery Navigators click here.