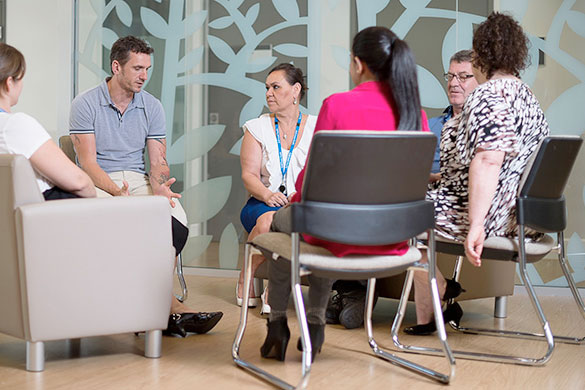 Gold Coast Health is rolling out an intensive project aimed at better engaging its mental health staff and improving care for some of its most vulnerable patients.
Conceived in February, the three-month project will focus on mental health inpatient units at Gold Coast University and Robina hospitals and provide staff with an opportunity to outline any issues or concerns impacting their roles.
Project Manager Todd Beyers said the 'Optimising Staff Engagement & Patient Safety' project would build on the Safewards model commenced in October 2015 and develop a workforce that felt better engaged and supported.
"Our best resource is our people and we are committed to ensuring they are able to do what they do best and that's provide safe and quality care for our patients," he said.
"We want them to raise concerns, we want them to continually strive for better patient outcomes, and this project will play a key role in ensuring they have the support and resources to do just that."
Working in partnership with staff industrial representatives, the health service will identify ways to enhance staff engagement, team culture and patient safety, with specific areas of focus including:
enhancing processes for staff to raise issues;
education and workforce development;
recruitment and retention strategy;
lowering the number of patients being Absent Without Permission; and
building confidence to deal with complex clients.
Gold Coast Health plans to have the project and its key milestones evaluated to ensure all opportunities have been explored and enable its results to be published in peer-reviewed publications.