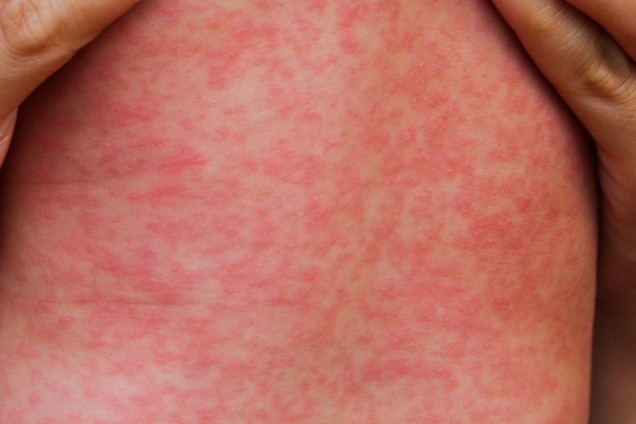 The Gold Coast Public Health Unit has been notified of a confirmed case of measles on the Gold Coast in an overseas traveller. The individual had contact with the community while unknowingly infectious between Tuesday 02/07/2019 to Thursday 04/07/2019 whilst on the Gold Coast. The individual has now recovered and is no longer infectious.
The individual was in the following locations while infectious:
Coolangatta Domestic Airport on Saturday 29th June 2019 at 09.55am embarking on Tiger flight TT609 (Gold Coast to Sydney).
Coolangatta Domestic Airport on Tuesday 2nd July 2019 at 10.20am arriving on Jetstar flight JQ420 (Sydney to Gold Coast).
Marina Mirage Shopping Centre, 74 Seaworld Drive, Main Beach on Wednesday 3rd July 2019 at lunch time.
People who may have come into contact with the individual on the dates in question or were in these locations at the same time should be alert for symptoms of measles. The time from exposure to the disease to the onset of symptoms is typically about 10 days but can be as long as 18 days, so people should be alert to symptoms until Monday 22nd July 2019.
The initial symptoms of measles include fever, lethargy, runny nose, moist cough and sore red eyes. This is followed a few days later by a blotchy, red rash which often starts on the face and then becomes widespread over the body. It is important to call the medical practice first if you think you might have measles, so that staff can take necessary precautions to avoid spreading it to others.
Vaccination remains the most effective way to control measles. The Gold Coast Public Health Unit recommend for anyone born during or after 1966 have two documented doses of measles-mumps-rubella (MMR) vaccine or have documented evidence for immunity to measles. Those who are uncertain of their immunity to measles are urged to speak to their GP immediately.
For more information on the measles virus, please visit: http://conditions.health.qld.gov.au/HealthCondition/condition/14/217/91/Measles or 13 HEALTH (13 43 25 84) any time, any day.