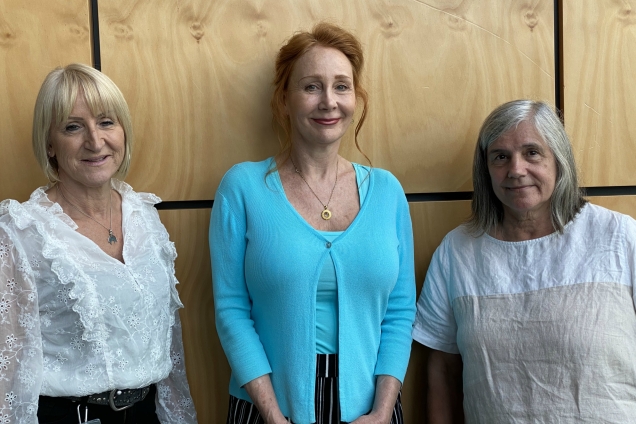 Two carers receiving support from Gold Coast Health's Carer Peer Workers have shared their stories in a bid to reduce mental health stigma and make a difference to other families impacted by mental illness.
Luisa Taituha and Anne Zappa's stories coincide with National Carers Week (11 – 17 October) and Queensland Mental Health Week (10 – 18 October).
2.65 million Australians provide care and support to a family member or friend. Research shows that families and carers of people with mental illness have much higher rates of carer burden and carer stress than carers of people in other areas.
In response, Gold Coast Health has built a Carer Peer Worker team of seven people who have experienced mental illness and directly support and advocate for families caring for people with mental illness.
Marina Cover was the first Carer Peer Worker in Queensland's public health system and has become a key support to carer Luisa Taituha.
"I have 13 years' experience supporting a family member as a carer and I know how vital support from a place of real understanding is," Marina said.
"Walking alongside families as they navigate systems is a big part of my work. Empowering families is important to me and I feel very honoured to be there for them."
"Anyone caring for someone with a mental illness will be affected in some way and supporting the wellbeing of families and carers is supporting the consumer as well."
Luisa started on her path as a carer for her son some 20 years ago and says Marina's understanding and advocacy has made a huge difference.
"Navigating some areas can be challenging, especially when you have questions about your loved one's care but just knowing Marina is there is reassurance in itself," Luisa said.
"The carer peer relationship I have with Marina has been powerfully positive. For example, if there is a medication change, Marina can improve transparency between myself and the treating teams."
Anne Zappa was a carer for her son Paul and knows more than most the pain family members can endure when a loved one experiences mental illness.
"I was put in touch with the carer peer team when I lost my son Paul to suicide two years and nine months ago. He was 26-years-old," Anne said.
"The grief you go through is not like losing an elderly person or someone you've lost in an accident."
Anne now dedicates much of her time to advocating for carers and families affected by mental illness.
"Suicide is still stigmatised, and we need to get better at recognising depression in young people," she said.
Carer Peer Workers are a part of Gold Coast Hospital and Health Service's Consumer, Carer, and Family Participation Team within the Mental Health and Specialist Service.