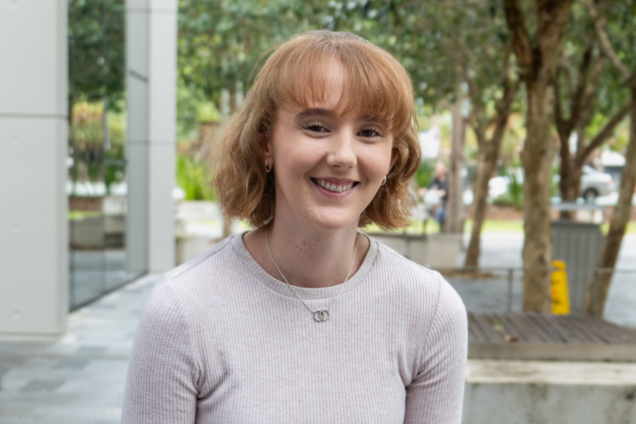 Lily Bevan has played a vital role in delivering cutting edge health research at Gold Coast Health. But she's not a doctor or researcher – she's a consumer research partner.
Consumer research partners contribute their views, as users of the health service, to our many research projects.
Lily, a paramedicine student at Griffith University, said participating in research with Gold Coast Health reassured her that person-centred care is a top priority for Gold Coast Health.
"Being a part of a research team has allowed me to have a voice on topics that I feel passionate about. I had input into and learnt about the research process," Lily said.
"It was very rewarding seeing how my opinions and feedback were included into the research design."
At Gold Coast Health, we want to support more people to partner with us in our research.
Patients, families and carers are invited to share their ideas on what would help them to get involved in research. For more information, complete the Consumer Engagement in Research form.
Lily encourages others to get involved. "I believe it's important for consumers to be involved in research that affects consumers and how I, as a consumer, will receive care at Gold Coast Health."