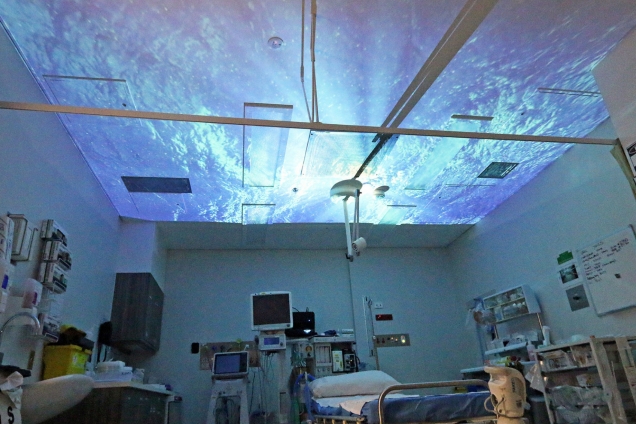 Children who undergo surgery now have a calming ceiling-light show to keep them busy.
Generous donations from the community have helped pay for a multi-sensory projector in the perioperative procedure room at the Gold Coast University Hospital's operating theatre ward.
The Intraoperative MRI Interactive Light projects moving images and scenes onto the ceiling to help distract and calm children who are having procedures, such as cannulation, sutures and plaster casts.
Images constantly change from forest, ocean, fish, bubbles and squiggly lines to help reduce distress and fear for child patients.
This year's Give Me 5 for Kids appeal is now calling on the local community to raise the funds to install a similar system for children in our emergency department.
You can contribute and stay up-to-date about the latest Give Me 5 for Kids events on our Facebook page: www.facebook.com/pg/gchfoundation/events
Donate today by visiting http://gchfoundation.org.au/donate or phoning 07 5594 6986.