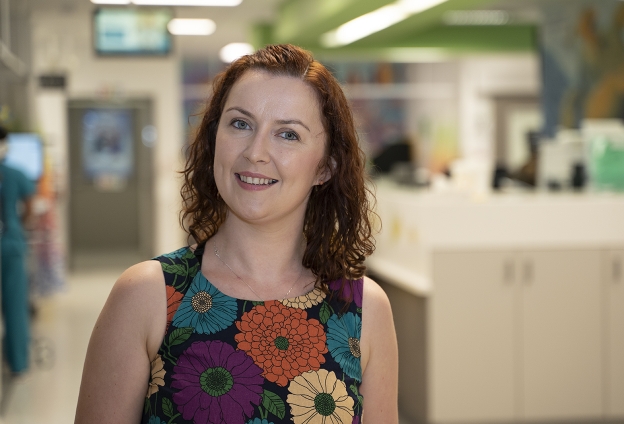 Gold Coast Health Researcher and Emergency Department Registrar Laura Hamill is delving into doctors' antibiotic prescribing habits in our Emergency Departments.
Antibiotic resistance has become a major global health threat, and staff at Gold Coast Health's Emergency Department Collaborative Research Group are doing their bit to find out how best to address the issue.
A study conducted by the same research group (Denny et al) showed that one third of antibiotics being given across emergency departments (ED) are "inappropriate" -- meaning, either too broad-spectrum, wrong dosage, incorrect duration or wrong antibiotic as judged by a panel of experts.
The team is working hard to address these issues. One ongoing research project is conducting qualitative research where the team assessed 100 prescribing events, asking doctors or nurse practitioners involved how they come to make the decision for that particular antibiotic prescription.
This research hopes to discover who is ultimately making the decisions about these antibiotics. This will enable the team to make targeted steps towards educating and informing those prescribers to be better informed to make better decisions.
The most common reason for antibiotic administration in the Denny study was for skin and soft tissue infections (SSTI – also known as cellulitis). This a major area for improvement in our ED, as well as in emergency departments locally and globally.
Current evidence is that oral antibiotics are as effective as intravenous for most patients with uncomplicated skin infection (who are not critically unwell).
Further research suggests that oral antibiotics may be more effective in some cases. However, some ED doctors revert to admitting most people with SSTI; staying overnight for elevation of the area, and intravenous antibiotics.
More patients being treated at home could also lead to decreased stays the hospital, decreased costs and less intravenous antibiotic use. For the patients, there is the benefit of not only comfort, but less days off work, less side effects, and less risk of inpatient associated complications.
In order to close the evidence-practice gap, the ED CRG wrote an article for publication in Emergency Medicine Australasia (EMA) to educate ED doctors across Australasia about the benefits of using oral antibiotics for most patients with skin and soft tissue infections.
Dr Hamill says sometimes clinicians give antibiotics out of habit, without checking the local guidelines.
"The reasons for this are manifold, but include the difficulty navigating a long and complex document to get the right antibiotic choice. There are also national, local and departmental guidelines -- in a busy frantic ED it can be difficult to know what to use. In order to simplify this process, and empower junior doctors to make evidence-based decisions, the research team at GCUH ED are working on a user-friendly web-app."
"This can be accessed on a smartphone, tablet or desktop. It is being developed in conjunction with our Digital Engagement team at Gold Coast Health. We're excited about the potential in using technology to address this medical issue, we hope that roll out will occur in late 2019" she said.
The team's 'DECIDE' application has been designed in such a way, that there is scope for expansion, both to new conditions, to other areas of the hospital, and even for GPs to use. The overall aim of the project will be to:
Reduce unnecessary antibiotic use and therefore help in the global fight against antibiotic resistance
Reduce unnecessary overnight stays in hospital for patients, thus improving patient satisfaction
To provide clear, evidence-based guidelines that are easy to follow for all prescribers in the Emergency Department.
Teams from across Gold Coast Health; Infectious Diseases, Emergency Medicine, Pharmacy and Digital Engagement have all made contributions to this project and development of the DECIDE application.
Antibiotic Awareness Week runs from 18-24 November 2019.