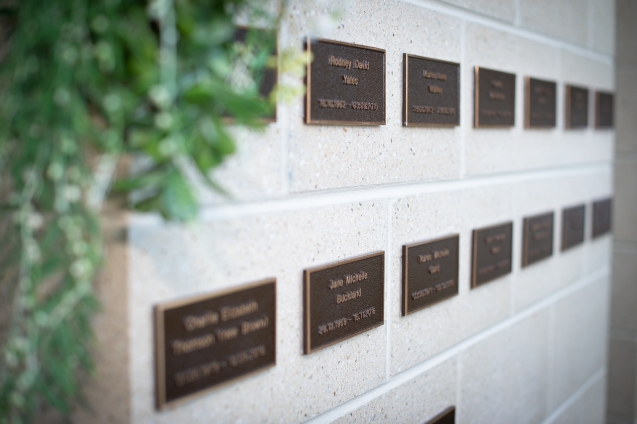 The health service has established memorial gardens to recognise employees who have passed away during their employment with Gold Coast Health.
A memorial wall was built in the parklands behind Gold Coast University Hospital and officially opened late last year.
A similar initiative is being planned for Robina Hospital.
Within the memorial garden, a wall features plaques to commemorate and honour colleagues and the surrounding gardens provide a special place for staff to visit and pay their respects to former work mates.
The health service is making every attempt to recognise all employees who have passed during their employment with Gold Coast Health from 1 January 1995, and will continue to recognise our passed employees each year during annual Thank You Week celebrations.