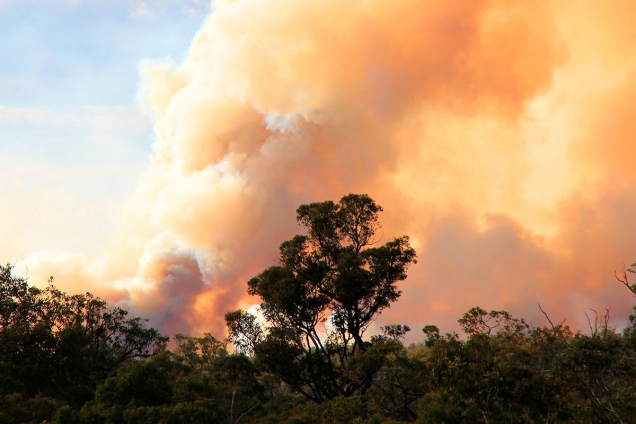 People with respiratory illnesses who are impacted by smoke haze from bushfires across South East Queensland are being reminded to monitor their health condition closely.
Gold Coast Public Health Unit Physician Dr Andre Wattiaux said bushfire smoke could have negative health effects for people with existing lung conditions such as chronic bronchitis, emphysema and asthma.
"Smoke reduces the quality of the air you breathe.
"We're reminding Gold Coasters to visit their GP or call 13HEALTH if they experience health problems like itchy or burning eyes, throat irritation, a running nose and other illnesses which can be a result of fine smoke particles," Dr Wattiaux said.
"A minority may experience significant health issues including respiratory symptoms that may require them calling emergency services."
Dr Wattiaux said people could take a number of precautions to minimise adverse effects of bushfire smoke and dust storms:
Stay indoors, with windows and doors closed, or stay in air-conditioned premises, if possible.
Anyone with a heart or lung condition should follow the treatment plan advised by their doctor and keep at least five days supply of medication on hand.
Avoid vigorous exercise outdoors, especially if you have asthma or a lung condition.
Cover your nose and mouth with a mask designed to filter fine particles. Masks rated P1 or P2 are available from hardware stores. Ordinary paper dust masks, handkerchiefs or bandannas do not filter out fine particles from bushfire smoke.
Queensland Health has a number of factsheets to assist the public during bushfire season, including how to stay safe during clean up; food safety in an emergency; rainwater tanks affected by natural disaster.
If you need assistance with the decision on whether to go to a GP, pharmacy or ED, phone 13 HEALTH (13 43 25 84), which is available 24-hours a day.