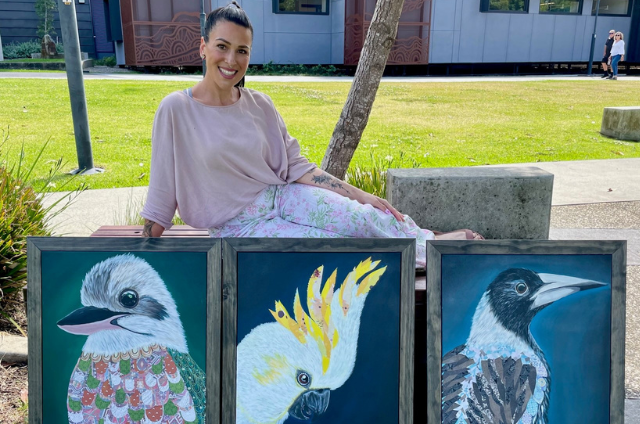 Ashley is a busy mother of two who uses her creative talents as a tool for managing her mental health.
Besides the juggle and stress that comes with raising two neurodiverse daughters and caring for an acreage full of animals, Ashley struggles with ADHD, depression, OCD and debilitating anxiety that can impact her day-to-day life.
Ashley has always been creative and says she was never the 'smart' kid at school – "I was the child drawing in my books or writing stories full of spelling and grammar mistakes" she said. But it wasn't until 2019 – when stuck at home during COVID – that Ashley picked up a pencil and began to sketch.
From here Ashley fell in love with painting and using mixed mediums, and now has her own art studio at home that has become her refuge.
As a parent, and as a twin, Ashley says she has struggled to discover who she is as a person.
"Through painting I have discovered ME. I found a purpose and a relaxation for my soul and my mind. When I paint it brings out my true self," she said.
Ashley describes herself as "an animal lover, an artist, and a cup-of-tea drinker", which explains her go-to choice of subject matter.
"I have so much passion for animals, so I love painting them. My favourite thing to paint is birds - they represent freedom, hope and new beginnings - freedom to be who I want".
Ashley is one of our feature artists at this year's ArtBeat Festival, where last year she took out First, Second and Third place in the ArtBeat People's Choice with her beautifully bright and detailed works.
We're excited to have Ashley participate again not only as an artist, but as an advocate and inspiration to those struggling with their own mental health.
"I try not to allow my Mental Health to hold me back. My anxiety can be debilitating, so I have to push myself to get out of the house, but if you let it consume you it spirals" she said
"I want to show my children that creativity is its own "smart" and that mental health does not define who you are. Both my children are Autistic and ADHD, and we have battles we face, but I want them to see they can still be whatever they want to be."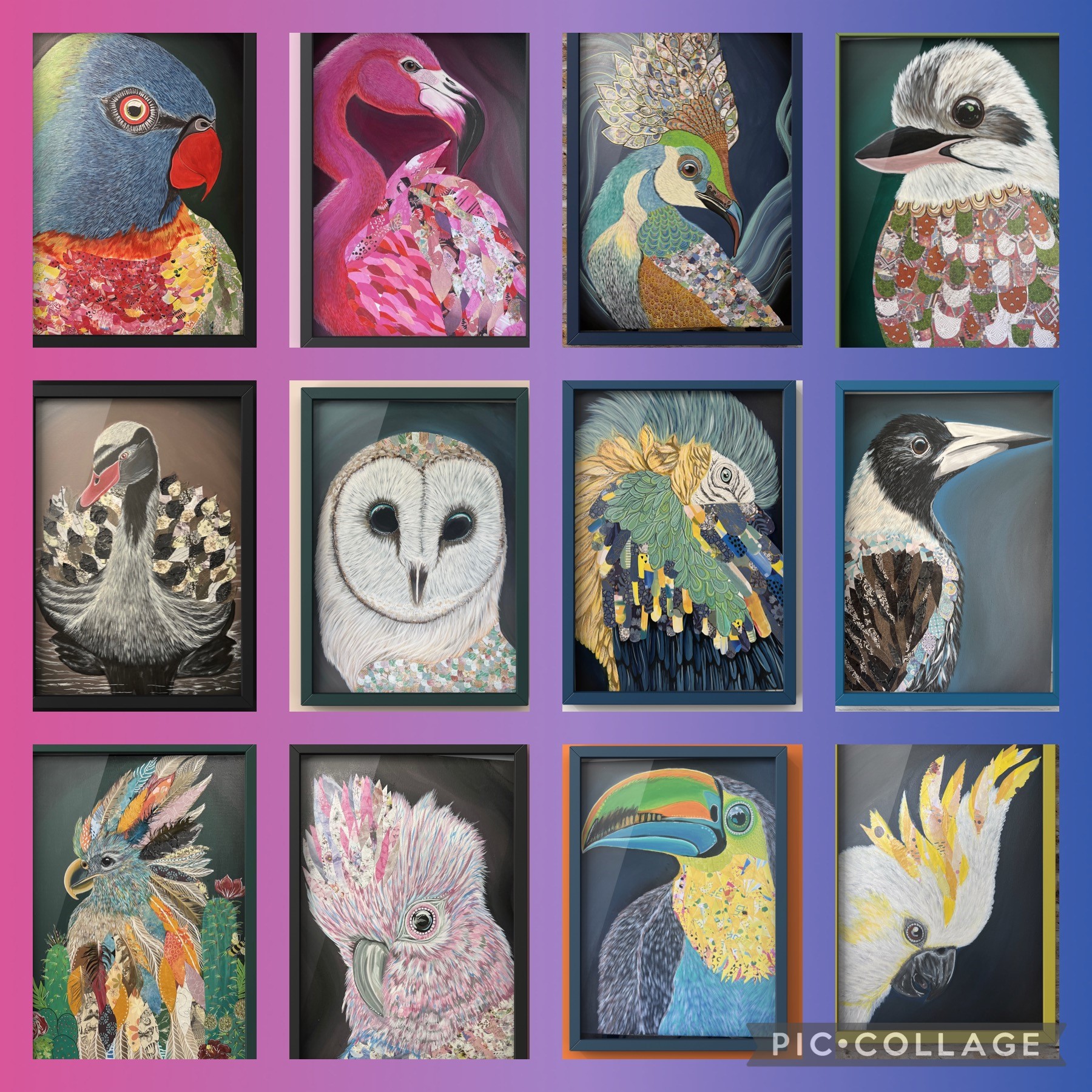 Pictured: Some of Ashley's stunning mixed medium artworks.