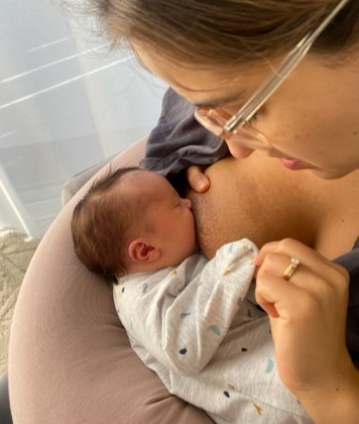 A new Midwifery Group Practice supporting women from culturally and linguistically diverse backgrounds has launched on the Gold Coast.
The Gold Coast Health model provides culturally safe care to improve birth outcomes, maternal satisfaction, and child development outcomes.
Clinical Midwife Laura Lightbody said the model consisted of four caseload midwives, caring for about 120 women each year from culturally and linguistically diverse backgrounds.
"The midwives will provide care throughout the women's pregnancy, birth and postnatal period," Laura said.
"Two named obstetricians will be supporting the midwives and increase the collaboration between the midwifery and obstetric team, while also increasing continuity of obstetric care for women.
"Having the specialty model will assist our culturally and linguistically diverse women and partners to feel safe, supported and guided through a time that can be the unknown, particularly in a foreign country."
New mum Carolina Opazo experienced using the model of care during while welcoming baby Mila into the world.
"Being in a foreign country, the program made me feel supported knowing I'm not by myself," she said.
"I feel so lucky to be part of this program, with beautiful people always happy to answer any questions and help."
The Midwifery Group Practice will collaborate with Community Child Health to provide child health services for the women and families for whom they care.
Gold Coast Health will be providing end-to-end model of care for our culturally and linguistically diverse community – just another way we are working towards creating an inclusive environment where we value and embrace all perspectives and experiences.