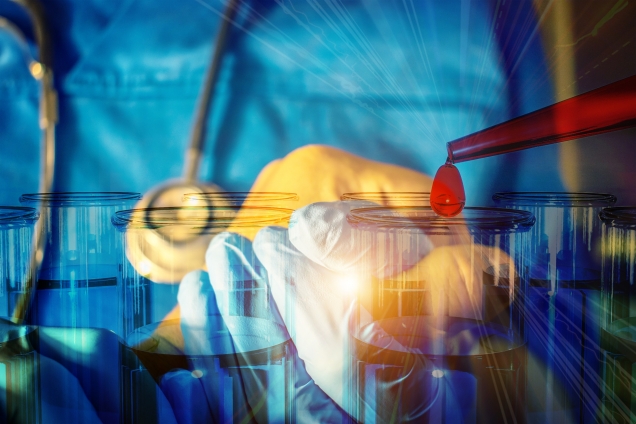 Findings from a Gold Coast Health driven investigation into the use of intravenous fluids in sepsis management in emergency patients will be used as the foundation for a larger, $2.33M randomised controlled trial.
Sepsis, although not very common, is a serious condition where infection leads to organ dysfunction and possibly death.
The planned ARISE:Fluids study will explore liberal versus restricted fluid management in patients with septic shock after a large study led by principal investigator Professor Gerben Keijzers showed that there was large variation in how much fluid patients were given.
"The routine treatment was to give septic patients lots of fluids in the emergency department setting but over time observational data and randomised studies suggest that might be harmful," Prof Keijzers said.
"So we did a small pilot study first, and then coordinated a larger study based at Gold Coast University Hospital involving 70 other hospitals in what was a huge collaborative effort between researchers and emergency physicians."
Prof Keijzers said more than $2 million dollars from The Medical Research Future Fund would be used to do provide a definitive answer on what approach is best for patients with septic shock when the study kicks off in early 2021.

"The next phase is the most exciting and will be co-led by intensive care specialist Professor Sandra Peake, from Adelaide and emergency medicine specialist Stephen McDonald from Perth," he said.
"The study will aim to determine if restricted IV fluids and earlier introduction of blood pressure medication, compared to usual-care IV fluid with later blood pressure medication improves outcomes for patients with septic shock presenting to emergency departments in Australia and New Zealand.
"I'm really looking forward to the next stage, and I'm proud that the research outcomes were chosen in consultation with community members who have been impacted by this devastating condition."

Gerben Keijzers is an adjunct professor of Emergency Medicine and is a member of the Gold Coast Health Emergency Department Collaborative Research Group.