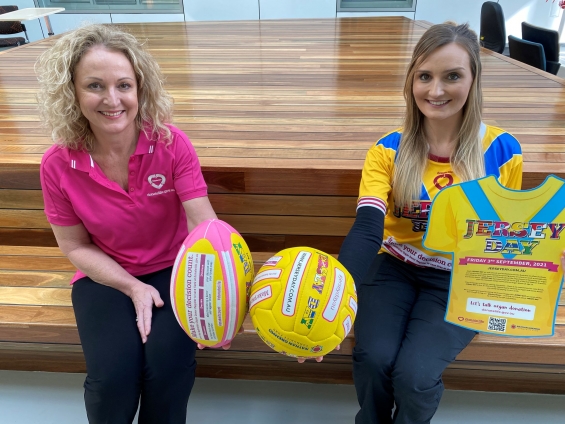 Gold Coast Health and DonateLife Queensland are urging all Gold Coast residents residents to pull on a sports jersey this Friday, September 3, to raise awareness around organ and tissue donation.
National 'Jersey Day' is a legacy of teenager Nathan Gremmo who donated his organs and tissues in 2015 at the age of just 13, saving the lives of six people.
Gold Coast Health Donation Specialist Nurse Coordinator Amanda Leitch said Jersey Day was the perfect 'casual Friday' workday and a great way to encourage your workmates to join the Australian Organ Donor Register.
"We know that more than 70 percent of Queenslanders are supportive of organ and tissue donation, yet only 30 percent have remembered to officially register that decision," she said.
"Jersey Day is a great opportunity to tap your colleagues on the shoulder and ask them if they've registered their decision.
"All it takes is your phone and Medicare card and just one minute of your time at donatelife.gov.au"
Last year 86 Queensland organ donors saved the lives of 253 Australians, with another 419 donating their eyes and 102 donating their tissue providing lifesaving procedures to their recipients.
"With 1800 Australians waiting for a lifesaving organ transplant, it's more important than ever to register your decision and tell your family," she said.
"Registering saves lives with 9 out of 10 families proceeding with donation if their loved one is registered, but this drops to 5 out of 10 if they're not registered and haven't had the conversation."
Go to https://www.jerseyday.com.au for more information about Jersey Day and Nathan's legacy.