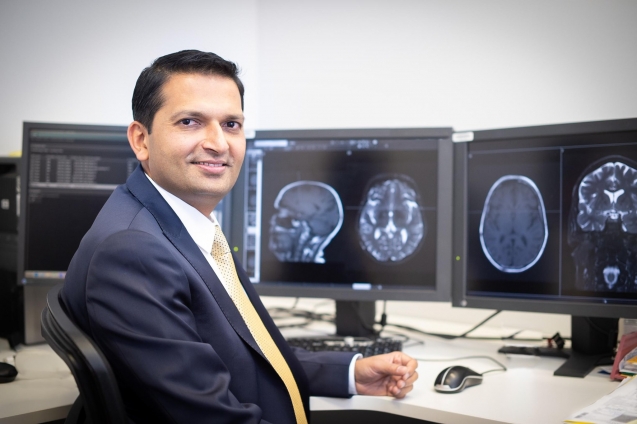 Dr Sandeep Bhuta is a Neuroradiologist at Gold Coast University Hospital, Professor in Neuroradiology at the School of Medicine, Griffith University, and Menzies Health Institue.
If that long list of appointments wasn't impressive enough, Dr Bhuta has now also been given the Certificate of Merit award by the American Society of Neuroradiology (ASNR) at last months annual conference for his project, "Cervical Spine Ligamentous Injuries Bridging the Gap between Neuroradiologists and Neurosurgeons."
"I would like to thank the Department of Neurosurgery and my co-authors for their hard work. ASNR is the biggest and most prestigious organisation in neuro, head and neck imaging and it is unbelievable even to get an abstract accepted," he said.
"Their acceptance rate is only 60 percent. This year there were 457 accepted educational papers, so getting an award, with tough competitors like Mayo, Harvard, Hopkins, Yale, etc., is something one can only dream of.
"The topic of my paper is very relevant to Gold Coast Health as we see significant spinal trauma from motor vehicle accidents, sports injuries, etc.
"With the introduction of new AO classification of spinal injuries, we saw the need for a paper which will influence and streamline the management of spinal injuries as they are time-critical and we hope this will be a good educational resource in managing spinal ligamentous injuries in the future."
Dr Bhuta was also appointed to two ASNR committees early this year, International Collaborations Committee and the Educational Exhibits Subcommittee.
"It is a massive honour to be selected for these positions and to be the only person from Australia or New Zealand to represent our region," he said.