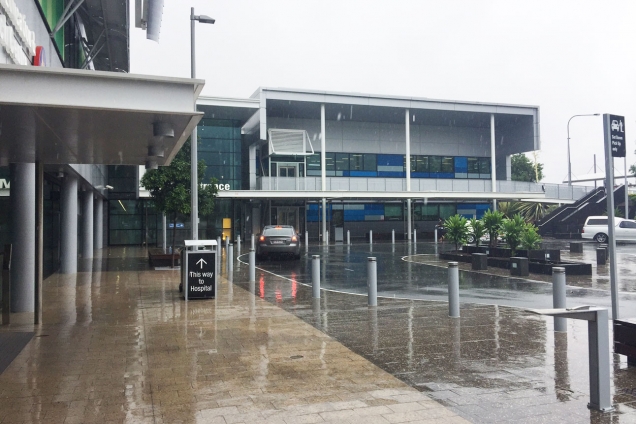 All Gold Coast Health non-essential services have been postponed on Thursday 30 March and Friday 31 March, as the region encounters an extreme weather event.
Gold Coast Health Chief Operating Officer Kimberley Pierce said all patients booked in for elective surgery, oral health and outpatients appointments had been contacted by hospital authorities and new appointments would be made.
Critical services like emergency surgery and our Emergency Departments are operating as normal, but we'd strongly encourage people with non-urgent illnesses not to use the hospitals' Emergency Departments.
"Our emergency staff may be busy tending to urgent cases resulting from the weather, so those people whose illness or injury is non-urgent should contact their General Practitioner," Ms Pierce said.
"Our hospitals have sent non-essential staff home, while emergency staff have been recalled. Any staff members who are unable to return home will be provided with temporary accommodation.
"As the severe weather passes, some hospital staff will become isolated or flood-bound and as this occurs, you can appreciate that some departments will be operating with skeleton staffing.
"We'd like to thank those dedicated frontline staff who are working extra shifts to ensure our patients are cared for," Ms Pierce said.
"All inpatients at Gold Coast University and Robina Hospitals who can be safely returned to their homes have been discharged from hospital as part of the hospital's Disaster and Emergency Management Plan."
The Gold Coast Health Disaster Plan was activated today (30 March 2017) and will remain active until the weather event passes.
While there is no access to Robina Hospital's western carpark due to flooding, the hospitals' other car parks will remain open for staff and public access.
Ms Pierce said residents might become isolated from health care facilities in the event of flooding or road closures and should ensure they had first aid kits and adequate supplies of prescribed medication available.